Jewish World Review May 10, 2004 /19 Iyar, 5764

Jan L. Warner & Jan Collins
Looking back for a healthy future
http://www.NewsAndOpinion.com | Q: My widowed mother, now 81, is depressed. She has always looked younger than her age, and, as far back as I can remember, has been very concerned about her appearance. Although her depression seems primarily due to the fact that she doesn't like getting — and looking — older, she seems to have gotten worse since Dad died early last year. A friend of mine mentioned some kind of "reminiscence" procedure that supposedly helps alleviate depression and has other good effects. Is this to be believed?

A: Your friend was referring to "structured reminiscence," also known as "life review." Although it has been around for decades, structured reminiscence has been getting more attention and publicity lately. Nursing homes and hospices have traditionally used this process to help dying patients resolve difficulties and find inner peace. But researchers have also found that structured reminiscence has many health benefits for people who are not dying.

According to studies done at the several universities, a major benefit of structured reminiscence is that it relieves age-related depression, and increases self-esteem and general feelings of well-being. It may well lead to improved cognitive functioning. And because depression weakens the immune system, the corollary is that relieving depression strengthens the immune system, thereby hastening healing and reducing symptoms of such maladies as asthma and arthritis.

Some psychotherapists and counselors use structured reminiscence and life review activities in counseling older adults, considering it to be a powerful tool in assessing and treating the elderly. As part of this process, individuals look back at their entire lifetimes, trying to resolve unresolved past conflicts, accept negative experiences, and celebrate accomplishments and good experiences. Some medical schools, including the University of South Carolina School of Medicine, teach prospective doctors in a life-review course how to conduct reminiscences with their older patients.

You might be able to guide your mother through a life review process, if both of you are willing and able. For starters, you'd have to have good listening skills and feel comfortable conducting an interview. And you must understand that not all older people want to remember the past: some may focus on past traumatic events and become increasingly upset.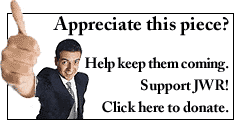 But if doing a life review interests you and your mother, here are some tips from experts in the field:

— Playing music or sounds of an earlier time might be helpful.

— Be gentle, and go at a leisurely pace.

— Ask open-ended questions, such as "What were your early years like?" "Who were your best childhood friends?" "What were your happiest days?" "What would you like said about you in your epitaph?" These kinds of queries can lead to profound insights.

— Don't be judgmental in your responses.

Some families record or videotape the interviews, leaving behind a priceless legacy for the family. Others hire professionals to do the work. The nonprofit trade group Association of Personal Historians offers a list of sites of businesses and groups involved with preserving personal histories (http://www.personalhistorians.org/links/members_links.php).

For example, Colorado writer Andrea Gross Green and her husband, Irv Green, began their own company, Legacy Prose (legacyprose.com), in 2000 and told NextSteps they now spend most of their time "helping people turn memories into memoirs."

This couple usually does eight to 10 hours of taped interviews for their clients, then transcribes the tapes, organizes and writes the memories, and presents the finished product in whatever format is requested — perhaps a single book on handmade paper, or multiple covers of a hardcover book, or a typed manuscript in a three-ring binder. (Gross, a veteran professional writer, says she decided to launch the business after interviewing her own elderly parents several years ago and noticing how much it cheered them up.)

"Telling their stories makes them feel important," says Gross, "and the stories make them feel immortal. Why wouldn't it make you feel better to go back to the time when you were calling the shots, when you were powerful and strong?"

If talking is good therapy, then "life review" or "reminiscence" is simply talking raised to a higher, more structured degree. And for many people, it seems to work. But remember: if you unwittingly happen to be part of a "bad event," you may do more harm than good. And, you may just want to leave this process to experts, especially if you have little patience and don't want to mess up what could be a good thing.
Find this column helpful? Why not sign-up for the daily JWR update. It's free. Just click here.
JAN L. WARNER received his A.B. and J.D. degrees from the University of South Carolina and earned a Master of Legal Letters (L.L.M.) in Taxation from the Emory University School of Law in Atlanta, Georgia. He is a frequent lecturer at legal education and public information programs throughout the United States. His articles have been published in national and state legal publications. Jan Collins began co-authoring Flying SoloŽ in 1989. She has more than 27 years of experience as a journalist, writer, and editor. To comment or ask a question, please click here.





Alzheimer's-stricken Mom is destroying marriage
A cautionary tale of quick-fix mortgages
Why can dad's new wife control his life?
Sister's early death sparks family estate war
Poor financial planning leaves Dad cash-strapped
How do I protect my parents from falling?

Bad 'Will' makes seniors prey
Bankrupt seniors now the debt generation
How can we help ease Dad's depression?
Compensating sister for Mom's care; purchasing life insurance policies from terminally ill individuals
My aunt profited from grandpa's weak will; foreclosing against senior is best
Pay employer taxes for caregivers?
Help Mom organize her finances
Where can seniors get the best health info?
How do we stop our mooching daughter?
Can you stop a double-dealing lawyer?; caregiver red flags
How the government bilks seniors
Dad's new wife took the inheritance
Parents' trustee choice a hidden blessing
Finding the money for home care
Elderly mom is sweet on a hunky aide
'Ziva' gets the scoop on nation's nursing homes
Care decisions for 'elder orphans'
Seeking help for dementia victims
Read admission-package 'agreements'; booting a patient once Medicaid kicks in
Can the kids block our cash flow?; childless couple agonizes over whether to use
powers of attorney or a living trust to manage our assets
Control your assets from the grave
Slacker son will blow his fortune; lawyer's role in "estate-planning"
Mom remarried and spent my inheritance; doesn't want daughter-in-law to receive anything from estate
Can we stop our brother from swindling us?
What Gifting Will Disqualify You From Medicaid
The 'magic' language for a power of attorney agreement
Is care insurance a healthy choice?
Is there protection against Medicaid costs?
Long-term care insurance comes up short
HIPAA -- too much privacy?; nursing home doc could care less
Private pay nursing home residents pay more
Separated families should use care managers
What Makes Up a Caregiving Team?
Who is the client, parents or children?:


© 2003, Jan Warner