Jewish World Review July 25, 2005 / 18 Tamuz 5765

John H. Fund
18 Years Is Long Enough: It's time for term limits for Supreme Court justices

http://www.NewsAndOpinion.com | John Roberts is only 50 years old. That means, should he be confirmed, he could be issuing opinions "when my granddaughter is in her 30s . . . and she was born just a year ago," noted liberal and Harvard University law professor Larry Tribe put it recently.

Is this something even the right should be celebrating? Do we really want lifetime tenure for Supreme Court justices? The Framers of the Constitution, of course, gave us this judicial sinecure for the express purpose of insulating the courts from political pressures of the moment. But then again, 220 years ago life expectancy wasn't what it is today and the courts had yet to claim the power of "judicial review," the power to determine which laws meet constitutional muster. For the Founders, the courts did not exercise the sweeping, unaccountable power they do now. That's one reason why many people are now coming around to the notion of instituting an 18-year term limit on Supreme Court justices. They include conservatives such as former presidential candidate Steve Forbes and liberals such as Paul Carrington, the former dean of Duke University's law school.

A seat on the high court is now so powerful and so heady that many justices stay long past their prime. Legal scholars have concluded that half of the last 10 retirees have been too feeble or inattentive to fully participate in the work of the court. While his health has improved and he rallied to oversee President Bush's swearing in, Chief Justice William Rehnquist was unable to attend oral arguments this past winter and spring.

The secrecy that shrouds the high court can also allow someone to turn his chamber into a nursing home, as William O. Douglas did in the 1970s. He was so determined to hang on until a new president could appoint someone philosophically compatible with him that he refused to leave after an incapacitating stroke. This is not only irresponsible, but for, say, a liberal justice hanging on through a series of Republican presidents, it is directly at odds with the preferences of the electorate. In Douglas's case, his colleagues were so concerned that they informally agreed that during the last year of his service none of the court's decisions would be valid if his was the deciding vote. They finally pressured him to resign in 1975. A weakened Thurgood Marshall often looked to his fellow octogenarian William Brennan on how to vote because he no longer could hear well enough to understand the arguments other justices made during their conferences.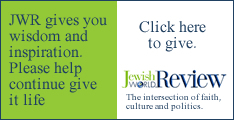 Over-ripe service on the court has only been a recent phenomenon. From 1789 to 1970, justices left the Supreme Court at an average age of 68 years after only 15 years of service. Since 1970, they have stayed until they were an average of 78 years old and had served a quarter century. "Presidents increasingly look to pick the youngest possible nominee instead of the best person for the job," says Steve Calabresi, a professor at Northwestern Law School who has written a paper on how term limits for justices would work.

Justices are staying longer, and one possible result of it is that their productivity is falling. In 1970, justices issued about 150 full opinions a year, with the help of just two law clerks each. Now each justice has four law clerks and the court issues only about 80 opinions a year, relying on the clerks to screen out 99% of all the petitions for a hearing that are summarily rejected. "[O]ne result is that the Court shuns some unexciting but important cases that it could use to bring more efficiency to our wasteful litigation process," says National Journal columnist Stuart Taylor.


A major reason for justices doggedly hanging on to their seats is, simply put, power. The Framers of the Constitution never envisioned a judiciary as powerful as today's courts. But with that unaccountable power has come an erosion of the court's legitimacy. Many people increasingly question if elderly justices with thought patterns set a half-century ago can fully comprehend court cases that encompass the globalization of the world economy or file-sharing on the Internet. "The Founders could not foresee that increases in longevity would imperil the rotation in powerful office essential to representative government," write former law school deans Roger Cramton and Paul Carrington.

Indeed the life tenure for justices in our nation's highest court is an anomaly. No other industrialized democracy has embraced life tenure for its judges, and of the 50 states only Rhode Island appoints its state Supreme Court justices for life. Britain has a mandatory retirement age for its top jurists, while Germany, Italy, Spain and France all appoint them for a fixed number of years.

The various proposals to impose term limits have interesting variations on the same theme. All would exempt sitting justices from any limits, ending arguments that one president could "pack the court." Almost all would set the limit at 18 years, with one seat opening up every two years. Some proposals would seek to change the Constitution, others maintain a mere statute would suffice if the principle of life tenure were retained by giving retiring justices the right to serve on a lower federal court after 18 years.

A major advantage of term limits is that they would limit the temptation for justices to remain in office if the presidency is occupied by someone they are ideologically opposed to. Each president would get to appoint at least two justices. That would end the anomaly of some presidents being unable to make any appointments for an entire term (Jimmy Carter and George W. Bush in his first four years) while others (William Howard Taft) get to appoint four during a single term in office. Confirmation battles, now routinely toxic, might become less so because the stakes would be reduced, with everyone knowing the nominee would serve 18 years instead of a possible 35 or more. Had a simple 18 year limit been in place when each of the current justices on the court were confirmed, William Rehnquist would have retired in 1990 followed by John Paul Stevens three years later. Sandra Day O'Conner would have left the court in 1999 and Antonin Scalia would have stepped down last year. David Souter, who some conservatives call one of the biggest mistakes made by the first President Bush would have to step down in the final year this President Bush will be in office.


While term limits face an uphill struggle, the idea has popular sentiment behind it. Polls show the general public supports term limits at every level of government and 42 states currently limit the tenure of their governors. But when National Journal polled insiders in Congress it found that only 36% of the Republicans and 30% of the Democrats it surveyed backed the idea. But several members have told me privately that if they could be assured that judicial term limits wouldn't be expanded to cover Congress they would be for them in a heartbeat. Everyone resents and wants to control unaccountable power so long as it's not their own. It's time those of us who don't wear black robes start with the Supreme Court.
Every weekday JewishWorldReview.com publishes what many in Washington and in the media consider "must reading." Sign up for the daily JWR update. It's free. Just click here.

JWR contributor John H. Fund is author, most recently, of "Stealing Elections: How Voter Fraud Threatens Our Democracy". (Click HERE to purchase. Sales help fund JWR.)
Comment on this column by clicking here.

07/18/05Volcanic Politics: Congress considers setting up a race-based government for Native Hawaiians
07/11/05 Property Rights Are Civil Rights: Opposition to the Kelo decision crosses racial and party lines
06/27/05 The American Story: Why failing to teach history is bad for democracy
05/23/05 Gerhard Fall: Anti-Americanism reaches its limit in Germany
05/09/05 The Personal 'Lockbox': How to break the logjam on Social Security reform
04/18/05 Compassion, not compulsion
03/28/05 Selective Restraint: Libs cheered when Janet Reno defied the courts to seize Elian Gonzalez
02/28/05 High Taxes Wither Away: Former communist countries lead the way in abandoning progressivity
01/31/05 Rush for the Border: Limbaugh issues a warning to President Bush
01/24/05 If Bush wants to reform Social Security, he'll have to soften his approach to Congress 01/24/05
01/17/05 TiVo la France? Jacques Chirac wants to enter the news biz. The world won't be watching
01/10/05 A stolen election in Washington state? Not if bloggers can help it
01/03/05 The Unsung Maverick
12/27/04 All the Votes Fit to Count: Ukraine gets to revote. Why can't Washington state?
11/22/04 It's time to bring some intellectual diversity to America's colleges and universities
10/26/04 Turnout Titans: Meet the gurus of getting out the vote.
10/18/04: We May HAVA Problem: Will 'provisional ballots' be the new chads?
10/12/04: Getting Physical: Union thugs target Republicans
10/04/04: The Producer: Meet Mary Mapes, the crusading journalist behind CBS's current troubles
09/23/04: Ballots or Briefs? In election 2004, the man with the most lawyers may win
09/13/04: I'd Rather Be Blogging: CBS stonewalls as "guys in pajamas" uncover a fraud
08/30/04: Tryout Time: The 2008 presidential campaign gets under way in New York.
08/23/04: Why we're refighting Vietnam: Blame McCain-Feingold
08/18/04: Silence of the Lamb: C-SPAN cancels 'Booknotes'
08/16/04: Louisiana North: Why New Jersey is a pit of corruption
08/02/04: Patriotic liberalism
07/28/04: Caught in the Web: How Democrats mobilized online and other campaign tales
06/28/04: Bad ACTors: If Dems want honest elections, why did a Soros-backed group hire criminals to get out the vote?
06/21/04: This Time, Get It Right: Instead of "lawyering up," both parties should be working to prevent another Florida
06/14/04: Don't Pardon Their French: "Good government" Californians embrace the system that produced David Duke
06/07/04: Freedom's Team: How Reagan, Thatcher and John Paul II won the Cold War
05/25/04: Don't Touch That Dial? Radio hosts worry about the FCC's indecency regulations. What about political speech?
05/18/04: Anger Management: Dems start to realize that a campaign of hate won't beat President Bush
05/11/04: Will Sen. Kennedy turn out to be a political liability for John Kerry?
05/04/04: Buyer's Remorse: Dems start to worry that Kerry can't win
04/27/04: Arlen Specter's personality helps make him vulnerable in today's primary
04/20/04: Arnold Schwarzenegger thinks making laws should be a part-time job. He's right
03/23/04: Bragging of foreign support doesn't win many votes in America
03/16/04: The Vanishing Center: In both political parties, the defense of moderation is no virtue
03/09/04: A JFK-NBC Ticket? If Kerry wants to make things interesting, he'll consider Tom Brokaw for veep
03/02/04: As Virginia mulls a tax hike, all Americans should guard their wallets
02/24/04: Marriage of Inconvenience: Why same-sex nuptials make Democrats nervous
02/10/04: Republican Rot: Is Congress's GOP majority becoming as corrupt as the Democrats were?
02/03/04: Moore Trouble: Alabama's former chief justice may challenge Bush for the Religious Right vote
01/13/04: Rage of a Relic: Paul O'Neill is angry that the world has passed him by
01/06/04: Unintended Consequence: How Terry McAuliffe and James Carville created Howard Dean
09/03/03: The Anti-Dean: Why Hillary opposes the Democratic front-runner
06/27/03: The California jurist who may replace Justice O'Connor
06/02/03: Clinton the Hoover: Bill, Hillary and the Dems' political vacuum
05/27/03: Nerd Nirvana: Students are to the right of the faculty even at the U of Chicago
05/16/03: GOPers gain in the land of Humphrey and Mondale
04/28/03: With the war won, it's time for Bush to master the Senate
04/04/03: Is "diversity" on campus even a goal worth pursuing?
03/05/03: Sunday morning with the BBC
02/28/03: Shut Up, They Explained: If you can censor this, thank a teacher
02/21/03: Unmitigated Gaul: Saddam isn't the only dictator with whom Jacques Chirac is cozy
02/18/03: Growing number of black officials breaking ranks by calling for a more honest approach to race relations
01/31/03: Half and Half: Republicans have achieved parity among American voters
11/11/02: Sobering Thoughts: The GOP's cup runneth over? No, it's half empty
10/31/02: Blue Gray: California's governor answers a Nobel Prize winner with obscenities
10/14/02: Bad Hair Day: Did Montana Dems exploit antigay prejudice?
10/11/02: The kill-everything senate
09/30/02: Schroeder did what it took to win--but at what cost to Germany?
08/22/02: Buh-Bye Bob, So Long Cynthia : No amount of shouting could've saved Barr or McKinney
07/29/02: GOP: Get Over Panic --- Dems are vulnerable on corporate scandals, too
07/17/02: Not Just an Average Joe: A black GOPer may give Rep. Eliot Engel a run for his money
07/15/02: The McCain Mutiny-II
07/01/02: Opening the Schoolhouse Door: The politicians can't stop school choice now
06/20/02: The Body' Bows Out --- American politics will be duller without Jesse Ventura
06/06/02: It's time for President Bush to stand up to California's senators
05/16/02: A Court Intrigue: Procedural funny business in a racial-preference case
05/14/02: Thin moral ice: New revelations from a skater's Stasi files recall an oppressive era
05/09/02: Newark, Zimbabwe!?
05/02/02: Will Terror Leave Us No Choice? Teachers unions try to use Sept. 11 as an excuse for bad schools
04/23/02: The New Nixon? Al Gore plots his comeback
04/16/02: 'I, Uh, I Have No Comment': A union plays dirty in opposing an antitax initiative
03/31/02: Don't Just Do Something, Stand There!: Filibusters can help the Senate GOP get things done
03/14/02: Red-Light District: It's time to draw the line on gerrymandering
02/21/02: Slippery Slope: Can Dick Riordan beat California's Democratic governor?
02/14/02: Reform School: The Shays-Meehan incumbency protection act
02/07/02: Arizona Highway Robbery: Politicians make a grab for campaign cash
01/31/02: Disfranchise Lassie: Even dogs can register to vote. We need election reform with teeth
01/17/02: Dr. King's Greedy Relations: Cashing in on a national hero's legacy
01/10/02: Oil of Vitriol
01/04/02: The little engine that couldn't--and the senators who don't want it to
12/24/01: E-mail and low-cost computers could be conduits for a learning revolution
12/13/01: How Gore could have really won
12/07/01: Let our students keep their cell phones
12/04/01: Why the White House gave the RNC chairman the boot
11/12/01: A Winsome Politician: She won an election in a majority-black district--and she's a Republican
11/01/01: Bush Avoids Politics at His Peril
10/30/01: Cocked Pit: Armed pilots would mean polite skies
10/24/01: Chicken Pox: Hardly anyone has anthrax, but almost everyone has anthrax anxiety
10/11/01: Will Rush Hear Again? New technology may make it possible
10/04/01: Three Kinds of pols
08/24/01: Lauch Out: Who'll replace Jesse Helms?
08/08/01: Tome Alone: Clinton's book will probably end up on the remainder table
08/03/01: Of grubbing and grabbing: Corporation$ and local government$ perfect "public use"
07/31/01: Affairs of State: The Condit case isn't just about adultery. It's about public trust and national security
07/14/01: The First Amendment survives, and everyone has someone to blame for the failure of campaign reform
07/12/01: He's Still Bread: Despite what you've heard, Gary Condit isn't toast --- yet
07/12/01: Passing Lane: Left-wing attacks help boost John Stossel's and Brit Hume's audiences
06/25/01: Man vs. Machine: New Jersey's GOP establishment is doing everything it can to stop Bret Schundler
06/15/01: A Schundler Surprise? Don't count out "the Jack Kemp of New Jersey"
06/06/01: Memo to conservatives: Ignore McCain and maybe he'll go away
05/29/01: Integrity in Politics? Hardly. Jim Jeffords is no Wayne Morse
05/22/01: Davis' answer to California's energy crisis? Hire a couple of Clinton-Gore hatchet men
05/07/01: Prematurely declaring a winner wasn't the networks' worst sin in Florida
04/23/01: How to fix the electoral process --- REALLY!
04/11/01: A conservative hero may mount a California comeback
03/30/01: Can the GOP capture the nation's most closely balanced district?
03/09/01: Terminated
03/06/01: Leave well enough alone
02/22/01: Forgetting our heroes
02/15/01: In 1978 Clinton got a close look at the dangers of selling forgiveness
02/12/01: Clinton owes the country an explanation --- and an appology
02/06/01: How Ronald Reagan changed America
01/16/01: Why block Ashcroft? To demoralize the GOP's most loyal voters
01/15/01: Remembering John Schmitz, a cheerful extremist
12/29/00: Why are all Dems libs pickin' on me?
Dubya's 48% mandate is different than Ford's
12/13/00: Gore would have lost any recount that passed constitutional muster
11/13/00: The People Have Spoken: Will Gore listen?
10/25/00: She's really a Dodger
09/28/00: Locking up domestic oil?
09/25/00: Hillary gives new meaning to a "woman with a past"
09/21/00: Ignore the Polls. The Campaign Isn't Over Yet
©2001, John H. Fund