Jewish World Review June 28, 2004 / 9 Tamuz, 5764

John H. Fund
Bad ACTors: If Dems want honest elections, why did a Soros-backed group hire criminals to get out the vote?

http://www.NewsAndOpinion.com | When the Associated Press last week turned up evidence that America Coming Together, an anti-Bush group funded by $5 million from financier George Soros, had hired dozens of felons to go door-to-door and register voters in Florida, Missouri and Ohio, the defensive fire from ACT was swift and predictable.
First, ACT claimed it hadn't employed violent felons. Then when the AP reported that ACT employees included people convicted of assault and sex offenses, the group admitted it might also have hired felons in 14 other battleground states. It also promised to fire anyone guilty of "violent or other serious offenses." In some cases it won't have to; four felons it hired in Missouri have already gone back to prison, including one for endangering the welfare of a minor.
That's one reason the Missouri Department of Corrections banned ACT from its list of potential employers for parolees in halfway houses. Noting that the felons would have to handle driver's license information and telephone numbers as part of the voter-registration process, the department concluded that "from a public safety standpoint, we didn't want offenders to be in a situation where they would be handling that information."

ACT also denied that it is violating federal election laws that prohibit it from engaging in partisan activity on behalf of the Kerry campaign, even though its Web site says it is "laying the groundwork to defeat George W. Bush and elect Democrats." Its roster of staffers is chock full of Democratic operatives with close ties to Mr. Kerry. Just this month, ACT staffer Rodney Shelton left to join the Kerry campaign as its Arkansas state director. At the same time, former Kerry campaign manager Jim Jordan has joined ACT. Federal law forbids any coordination between ACT and the Kerry campaign, but is impossible to enforce.
Ellen Malcolm, ACT's president, says the attacks on her group represent an attempt "to distort and play politics with this situation, to attempt to disrupt ACT and our grassroots activities." But in light of the felon scandal, ACT's activities now merit closer scrutiny, because they may be making the problem of our sloppy voter rolls worse. The Federal Election Commission found in 2002 that 12% of all registered voters nationally were "inactive voters," and thus subject to possible misuse by having someone else vote in their name. In Missouri, a swing state George W. Bush narrowly won in 2000, ACT bought at least $40,000 worth of voter lists from the state's Democratic Party and then paid 75 canvassers between $8 and $12 an hour to go door-to-door and sign up new voters. Since January, they have signed up 12,000 new voter registrations in St. Louis alone.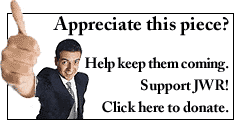 The St. Louis Election Board reports that about three quarters of ACT's registrations were valid, but trusting any numbers they put is a perilous exercise. St. Louis is one of several American cities in which registered voters outnumber residents of voting age. State Auditor Claire McCaskill, a Democrat, issued a scathing report on the Election Board's procedures last month. It found that nearly 10%, or 24,000, of the city's voters were "questionable." The report tabulated 4,405 dead people, 2,242 felons, 1,453 people voting from vacant lots and 15,963 also registered somewhere else in Missouri or Illinois. At least 935 of the felons, or some 40%, had apparently cast a ballot in a recent election.
"You have felons registering felons who then commit another felony by casting an illegal vote," says Missouri's Sen. Kit Bond, who co-authored the 2002 Help America Vote Act to start the process of cleaning up the nation's voter rolls. He was motivated by the chaotic Election Day of 2000 in which the Gore campaign sued to keep the polls open in St. Louis on the grounds people had been denied the right to vote. Their "plaintiff," Robert D. Odom, turned out to be dead. An aide to a Democratic congressman with the same last name was then substituted as the plaintiff, but then it was discovered that he had successfully voted earlier that day. A St. Louis judge nonetheless ordered the polls kept open, and they were for 45 minutes until a higher court overruled her.
Ms. McCaskill, the state auditor, has concluded the St. Louis Election Board is beyond fixing. She says it needs "local control and direct accountability" and suggests control of it be transferred directly to the mayor. Gov. Bob Holden, a fellow Democrat, agrees.

Reform may finally be in the cards in St. Louis, but at least a dozen other major U.S. cities, ranging from Philadelphia to Miami, also need a complete housecleaning. In 2001, the Palm Beach Post concluded that more than 5,600 people voted in Florida even though they appeared to perfectly match names on a list of suspected felons who were barred from voting. A smaller number of people were also mistakenly listed on voter rolls as being felons when they were not.
But anyone who combats vote fraud or questions the accuracy of voter rolls is likely to come in for abuse. When the Miami Herald won a Pulitzer Prize for its reporting on the rampant absentee ballot fraud in that city's 1998 mayoral election, the Pulitzer jury noted it had been subject to "a public campaign accusing the paper of ethnic bias and attempted intimidation." Local officials in several states who've tried to purge voter rolls of felons and noncitizens have been hit with nuisance lawsuits alleging civil-rights abuse. It's no surprise that many rolls remain clogged with voter deadwood.
A generation ago, the existence of insidious poll taxes and other forms of voter intimidation represented a real threat to free and fair elections. But those problems have receded, only to be replaced by old-fashioned ballot rigging.
We now send teams of election observers to countries such as Venezuela, Cambodia and Albania, where fraud has been rampant. The mess in St. Louis and other cities should prompt us to consider having some election observers in our own backyard. Surely the right to vote includes an equal right not to have that ballot diluted by nonexistent or ineligible voters.
Every weekday JewishWorldReview.com publishes what many in Washington and in the media consider "must reading." Sign up for the daily JWR update. It's free. Just click here.

Comment on JWR contributor John H. Fund's column by clicking here.

06/21/04: This Time, Get It Right: Instead of "lawyering up," both parties should be working to prevent another Florida
06/14/04: Don't Pardon Their French: "Good government" Californians embrace the system that produced David Duke
06/07/04: Freedom's Team: How Reagan, Thatcher and John Paul II won the Cold War
05/25/04: Don't Touch That Dial? Radio hosts worry about the FCC's indecency regulations. What about political speech?
05/18/04: Anger Management: Dems start to realize that a campaign of hate won't beat President Bush
05/11/04: Will Sen. Kennedy turn out to be a political liability for John Kerry?
05/04/04: Buyer's Remorse: Dems start to worry that Kerry can't win
04/27/04: Arlen Specter's personality helps make him vulnerable in today's primary
04/20/04: Arnold Schwarzenegger thinks making laws should be a part-time job. He's right
03/23/04: Bragging of foreign support doesn't win many votes in America
03/16/04: The Vanishing Center: In both political parties, the defense of moderation is no virtue
03/09/04: A JFK-NBC Ticket? If Kerry wants to make things interesting, he'll consider Tom Brokaw for veep
03/02/04: As Virginia mulls a tax hike, all Americans should guard their wallets
02/24/04: Marriage of Inconvenience: Why same-sex nuptials make Democrats nervous
02/10/04: Republican Rot: Is Congress's GOP majority becoming as corrupt as the Democrats were?
02/03/04: Moore Trouble: Alabama's former chief justice may challenge Bush for the Religious Right vote
01/13/04: Rage of a Relic: Paul O'Neill is angry that the world has passed him by
01/06/04: Unintended Consequence: How Terry McAuliffe and James Carville created Howard Dean
09/03/03: The Anti-Dean: Why Hillary opposes the Democratic front-runner
06/27/03: The California jurist who may replace Justice O'Connor
06/02/03: Clinton the Hoover: Bill, Hillary and the Dems' political vacuum
05/27/03: Nerd Nirvana: Students are to the right of the faculty even at the U of Chicago
05/16/03: GOPers gain in the land of Humphrey and Mondale
04/28/03: With the war won, it's time for Bush to master the Senate
04/04/03: Is "diversity" on campus even a goal worth pursuing?
03/05/03: Sunday morning with the BBC
02/28/03: Shut Up, They Explained: If you can censor this, thank a teacher
02/21/03: Unmitigated Gaul: Saddam isn't the only dictator with whom Jacques Chirac is cozy
02/18/03: Growing number of black officials breaking ranks by calling for a more honest approach to race relations
01/31/03: Half and Half: Republicans have achieved parity among American voters
11/11/02: Sobering Thoughts: The GOP's cup runneth over? No, it's half empty
10/31/02: Blue Gray: California's governor answers a Nobel Prize winner with obscenities
10/14/02: Bad Hair Day: Did Montana Dems exploit antigay prejudice?
10/11/02: The kill-everything senate
09/30/02: Schroeder did what it took to win--but at what cost to Germany?
08/22/02: Buh-Bye Bob, So Long Cynthia : No amount of shouting could've saved Barr or McKinney
07/29/02: GOP: Get Over Panic --- Dems are vulnerable on corporate scandals, too
07/17/02: Not Just an Average Joe: A black GOPer may give Rep. Eliot Engel a run for his money
07/15/02: The McCain Mutiny-II
07/01/02: Opening the Schoolhouse Door: The politicians can't stop school choice now
06/20/02: The Body' Bows Out --- American politics will be duller without Jesse Ventura
06/06/02: It's time for President Bush to stand up to California's senators
05/16/02: A Court Intrigue: Procedural funny business in a racial-preference case
05/14/02: Thin moral ice: New revelations from a skater's Stasi files recall an oppressive era
05/09/02: Newark, Zimbabwe!?
05/02/02: Will Terror Leave Us No Choice? Teachers unions try to use Sept. 11 as an excuse for bad schools
04/23/02: The New Nixon? Al Gore plots his comeback
04/16/02: 'I, Uh, I Have No Comment': A union plays dirty in opposing an antitax initiative
03/31/02: Don't Just Do Something, Stand There!: Filibusters can help the Senate GOP get things done
03/14/02: Red-Light District: It's time to draw the line on gerrymandering
02/21/02: Slippery Slope: Can Dick Riordan beat California's Democratic governor?
02/14/02: Reform School: The Shays-Meehan incumbency protection act
02/07/02: Arizona Highway Robbery: Politicians make a grab for campaign cash
01/31/02: Disfranchise Lassie: Even dogs can register to vote. We need election reform with teeth
01/17/02: Dr. King's Greedy Relations: Cashing in on a national hero's legacy
01/10/02: Oil of Vitriol
01/04/02: The little engine that couldn't--and the senators who don't want it to
12/24/01: E-mail and low-cost computers could be conduits for a learning revolution
12/13/01: How Gore could have really won
12/07/01: Let our students keep their cell phones
12/04/01: Why the White House gave the RNC chairman the boot
11/12/01: A Winsome Politician: She won an election in a majority-black district--and she's a Republican
11/01/01: Bush Avoids Politics at His Peril
10/30/01: Cocked Pit: Armed pilots would mean polite skies
10/24/01: Chicken Pox: Hardly anyone has anthrax, but almost everyone has anthrax anxiety
10/11/01: Will Rush Hear Again? New technology may make it possible
10/04/01: Three Kinds of pols
08/24/01: Lauch Out: Who'll replace Jesse Helms?
08/08/01: Tome Alone: Clinton's book will probably end up on the remainder table
08/03/01: Of grubbing and grabbing: Corporation$ and local government$ perfect "public use"
07/31/01: Affairs of State: The Condit case isn't just about adultery. It's about public trust and national security
07/14/01: The First Amendment survives, and everyone has someone to blame for the failure of campaign reform
07/12/01: He's Still Bread: Despite what you've heard, Gary Condit isn't toast --- yet
07/12/01: Passing Lane: Left-wing attacks help boost John Stossel's and Brit Hume's audiences
06/25/01: Man vs. Machine: New Jersey's GOP establishment is doing everything it can to stop Bret Schundler
06/15/01: A Schundler Surprise? Don't count out "the Jack Kemp of New Jersey"
06/06/01: Memo to conservatives: Ignore McCain and maybe he'll go away
05/29/01: Integrity in Politics? Hardly. Jim Jeffords is no Wayne Morse
05/22/01: Davis' answer to California's energy crisis? Hire a couple of Clinton-Gore hatchet men
05/07/01: Prematurely declaring a winner wasn't the networks' worst sin in Florida
04/23/01: How to fix the electoral process --- REALLY!
04/11/01: A conservative hero may mount a California comeback
03/30/01: Can the GOP capture the nation's most closely balanced district?
03/09/01: Terminated
03/06/01: Leave well enough alone
02/22/01: Forgetting our heroes
02/15/01: In 1978 Clinton got a close look at the dangers of selling forgiveness
02/12/01: Clinton owes the country an explanation --- and an appology
02/06/01: How Ronald Reagan changed America
01/16/01: Why block Ashcroft? To demoralize the GOP's most loyal voters
01/15/01: Remembering John Schmitz, a cheerful extremist
12/29/00: Why are all Dems libs pickin' on me?
Dubya's 48% mandate is different than Ford's
12/13/00: Gore would have lost any recount that passed constitutional muster
11/13/00: The People Have Spoken: Will Gore listen?
10/25/00: She's really a Dodger
09/28/00: Locking up domestic oil?
09/25/00: Hillary gives new meaning to a "woman with a past"
09/21/00: Ignore the Polls. The Campaign Isn't Over Yet
©2001, John H. Fund