Jewish World Review Sept. 15, 2003 / 18 Elul, 5763

Phil Perrier
The man in black
http://www.NewsAndOpinion.com | Watching your heroes die never gets any easier. Johnny Cash was a hero. That husky voice, the sad face with tender eyes, the black cloths; he was as constant as the night sky, as sorrow, as love.
For decades songs like "Ring of Fire," "I Walk the Line" and "Folsom Prison Blues" rumbled from speakers on dashboards directly into the hearts of anyone with guts enough to listen. Cash's music, often dark and painful, challenged us to face our own pain. If he could do it, so could we. And then, when you thought you had Johnny Cash figured out, he would hit you with his jarring sense of humor with a song like "A Boy Named Sue."
Ever complex, Cash never conformed to industry trends or musical fads. Everything about him was unique. He recently won an MTV video award for his remake of the Nine Inch Nails song "Hurt."
In failing health of late, Cash was mourning the loss of his second wife, June Carter Cash, who died in May. Close friend and country music legend George Jones said today "I'm sure he's happier now that he's with his beloved June."
An 11 time Grammy winner, Cash was sited as a major influence on artists as diverse as Mick Jagger to Bob Dylan. Dolly Parton was quoted as saying of him, "Johnny Cash has only passed into the greater light. He will never, ever die. He will only become more important in this industry as time goes by."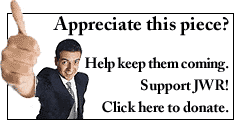 Cash, who began his career following several years in the Air Force, in 1954, became one of the first stars of rockabilly, recording at Sun Records in Memphis, along with the likes of Elvis Presley, Jerry Lee Lewis and Waylon Jennings.
In later years Cash would join with Jennings and Willie Nelson for success as The Highwaymen. Though never incarcerated himself, Cash recorded many of his songs in prisons; where his raw, earthy songs struck a cord with those at the bottom of society. In fact, it was in a prison that Cash met inmate and future country star Merle Haggard. Years later Cash encouraged Haggard to admit to his prison years. "If you're honest about it, people will be on your side," he told Haggard. That honesty was the key to Cash's music. He lived his life as an open book; admitting to his lifelong battle with pills.
Johnny Cash was born Febuary 26, 1932, one of seven children in Kingsland Arkansas. At 12 Johnny's older brother, Jack, whom he idolized, died while cutting down an oak tree. Cash would later credit the loss with the meloncholy that permeated his work. He also credited his mother as his inspiration through the hard times. "My mother told me to keep on singing, and that kept me working through the cotton fields. She said G-d has his hand on you. You'll be singing for the world someday."
Enjoy this writer's work? Why not sign-up for the daily JWR update. It's free. Just click here.


JWR contributor Phil Perrier is a Los Angeles-based writer and stand-up comic. Comment by clicking here.

08/29/03: The life and times of Bob Hope
07/10/03: AWAKENING
06/25/03: Maynard and me
06/13/03: Brinkley and Peck: When class meant something
03/20/03: Oscar, shmoscar: Exclusive insider Oscar skinny from Hollywood
01/27/03: Nell Carter gave me a break
01/06/03: CLONE THIS! Why "Rael" wants to be Hef
12/12/02: Bigfoot: Myth or monster?
11/25/02: Wacko Jacko blows his stacko?
11/11/02: The "Toad Factor" --- proven yet again
08/19/02: In this game, nobody wants a souvenir!
08/08/02: Drawing the curtain on a 'forgiven' lifestyle
07/29/02: The end of the freak show?
07/03/02: Who died?
06/21/02: From death, life
04/09/02: Welcome back, Phil
03/21/02: The Hollywood Curmudgeon's Guide to the Oscars
02/15/02: Another piece of Americana bites the dust
01/18/02: I'M SPARTACUS!
12/31/01: Realistic New Year's resolutions
12/21/01: SAY IT AIN'T SO, GERALDO!
11/02/01: Return to narcissism with Emmys
10/19/01: White trash exchange program
10/01/01: A few shows that will not be on the fall lineup
09/25/01: What's important
09/20/01: A sleeping giant awakes

© 2003, Phil Perrier