Jewish World Review Jan. 8, 2004 / 14 Teves, 5764

Bob Tyrrell
Doc, the greatest swim coach of all time

http://www.NewsAndOpinion.com | My first gaucherie committed in our nation's capital came in 1970. I was traveling with Vice President Spiro Agnew, the acerbic pol who for obvious reasons was trying to coax me away from The American Spectator to become one of his speechwriters. He was an easygoing fellow, and he remarked to me and young staffers seated with him that he found signing autographs to be a pleasant task.

I told him I did too, and then heard the groans of the young men around me. Agnew asked when I started signing autographs. When I was a teen-ager, I replied. I had been a swimmer for Doc Counsilman, and every swimmer around Doc was thought to be a world record holder. Agnew knew about sports and understood. Possibly he also understood that my autograph was not quite world class. The other day, Doc died.

Simply stated, Doc was the greatest swim coach of all time, and among history's greatest coaches in any sport. From 1957 to 1990 as coach at Indiana University, his teams won 23 Big Ten Titles, six consecutive NCAA titles and seven AAU Outdoor national championships. In the early 1960s, though allowed to compete in the AAUs, his IU teams were barred from NCAA championships owing to recruiting violations committed by other IU teams. Were he free to compete in the NCAAs in those years, he almost certainly would have accounted for three more NCAA titles.

Doc coached two Olympic teams. He trained 48 Olympians from 10 nations who won 46 medals, 26 of them gold. How many world record holders holding how many world records I can only estimate, but I can say that in the early 1960s, my teammates broke world records during practice and held anywhere between two-thirds to four-fifths of all men's world records. In the AAUs, we beat the best national teams in the world and might well have been able to win a dual meet against the best non-IU swimmers in the world.

Because I came from that athletic milieu, you will understand, perhaps, why I say that of all the virtues, I have always found humility the most mystifying. God knows, Doc was not a humble man. Yet he was not arrogant, either. He was a creature of the Enlightenment. Raised on the other side of the tracks in St. Louis in the 1930s — his father being a carnival worker, his mother what we now call a single-parent mom — he graduated 113th from a high school class of 116. But his boyhood hero was Lawrence Tibbett, the great baritone, and when he left Ohio State University for the Army Air Corps, he scored in the ninety-ninth percentile on the Army's IQ test.

During the war, he piloted a B-24 on 32 missions during one of which he successfully crash landed into Yugoslavia. A notorious problem with cras- landing those heavy bombers was that their noses would catch the ground, causing the plane to flip. On this fated flight, enemy fire destroyed Doc's landing gear and hit a compartment, leaving the crew one parachute short. Doc ordered his crew to leap, leaving him at the controls. They refused to do so. All of a sudden, the man his swimmers would one day call the Great White Ph.D. got an idea. If the crew ran to the back of the plane at the last minute, its weight distribution would be sufficient to keep the nose from catching and the plane from cartwheeling. As his disabled bomber approached the Yugoslav fields, Doc rang a bell. The crew scurried to the tail. And all were soon being escorted by partisans from harm's way. He received the Distinguished Flying Cross.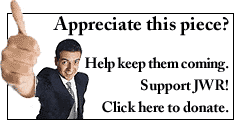 I would like to have been with him on that flight. Surely Doc would have had a wry remark as he gave his orders. Swimming under him was demanding to the utmost — "hurt, pain, agony," he would sing. And along with the agony there was always humor — "Reach down in the bread basket and come up with the cookies," was another of his exhortations. And from Shakespeare, "Screw your courage to the sticking point."

Most of my adult life has been spent in the company of intellectuals of greater or lesser voltage, and it was Doc, an intellectual of the highest voltage, that sent me out of the swimming pool and into the reading room. His house was filled with the books of a truly literate man and the appurtenances of a man of science: technical papers, scientific instruments, tanks filled with fish and reptiles. When we trained at the indoor pool, opera and concert music lilted from the public address system. When we traveled, he would have a museum to direct us to.

We kidded him about keeping his art books in his bedroom and out of the public eye, for Doc never made a display of his artistic interests. Science was a different matter. He often brought conversations back to science. By suggesting I read Robert Ardery's books such as "The Territorial Imperative" and Desmond Morris' "The Naked Ape," I suspect he thought he might lure me to science, but I remained obtuse.

Another of Doc's bequests to his swimmers has been a life-long respect for fitness. He himself had become a national champion breaststroker at Ohio State after the war and before that a national YMCA handball champion. His interest in sports for health endured. In 1979, he became the oldest man to swim the English Channel, and the nation's vast master's swimming program for adults owes much to his encouragement. I have remained fit for four decades, lifting weights, running, playing handball and defying the crank Puritans who confuse vitality with crapulence thanks to him.

The dominance his swimmers had over the sport will never again be duplicated. There are all the titles I cited above. In the early 1960s, he revolutionized stroke mechanics in every stroke. In the 1964 Olympic Trials, seven IU swimmers stood on the eight starting blocks in the breaststroke. Incidentally, that being my stroke, you might properly deduce that I was the team's eighth stringer. He also insisted on strict amateurism. His IU teams had none of the wealth that so-called amateur sport has today, and the showmanship was strictly that of quiet American.

At the 1962 summer nationals, where his swimmers took practically every title, I recall the frustration of ABC's Jim McKay asking each champion as the cameras whirred, "To what do you attribute your victory?" Our world record holder in the backstroke set the undemonstrative tone: Wearing a threadbare nondescript warm-up jacket, Tommy Stock replied, "Superior coaching." It became the IU champions' signature response and McKay's despair.

The professionalization of amateur sports became one of Doc Counsilman's last challenges. Though usually phlegmatic, he was surprisingly ardent in his derision of the cataracts of money washing into amateur sport. In fact, any contaminant that threatened fair-play and what we might term sport for sport's sake angered him.

He had numerous complaints with the drift of college sports into gaudy show biz and away from the ancients' ideal of a healthy mind in a healthy body. Doc was an idealist disciplined by objective fact and ethics.

In his youth, he had been an ardent New Dealer. In his last days, he remained faithful to the memory of FDR, but he had come to admire another former New Dealer, Ronald Reagan. As with Reagan, so it was with Doc — he never left the liberals. They left him — and Doc, a man devoted to fact and principle, found himself voting with me and with Agnew.
Every weekday JewishWorldReview.com publishes what many in Washington and in the media consider "must reading." Sign up for the daily JWR update. It's free. Just click here.

JWR contributor Bob Tyrrell is editor in chief of The American Spectator. Comment by clicking here.
01/02/04: It's lying time again
12/29/03: Alternative "Person of the Year"
12/18/03: Dean and me
12/11/03: Long live Bob Bartley
12/04/03: "Hit 'em when they're down!"
12/01/03: The Wright Stuff
11/13/03: How wrong the naysayers and the utopians have been
11/06/03: Will I be banned from America's campuses?
10/30/03: They don't care about restraint
10/24/03: "The Reagans" and the evidence of a historic life
10/17/03: The Moron Vote
10/09/03: The politics of groping and the groping of politics
10/03/03: Is there a witch doctor in the house?
09/26/03: Funny Girly-Boy
09/18/03: Send Arafat to Paris!
09/15/03: The soi-disant party of Latinos comes down hard on a successful Latino
09/05/03: Placating the carpers
08/29/03: A melange of one-issue enthusiasts will win?
08/07/03: Angry partisans
07/31/03: Why no 'holy cities ' in America?
07/25/03: They underestimate not only the president, but the American people
07/18/03: The irascible, bigoted Harry Truman was a product of his times
07/11/03: A grand affair of hot colors and surprisingly sedate audience participation
07/04/03: In search of anti-Americanism and the perfect bullfight
06/26/03: Calling on London
06/20/03: Too upsetting for the evening news?
06/12/03: Rain(es)ing Clintoon myths
06/05/03: Hillary-ous is pathetic
05/29/03: Shakedown
05/22/03: End of the last great persecution of the 20th century?
05/15/03 :'Grey' turns to grim at Times
05/08/03: The only intellectual force in Western history to gain moral superiority by being wrong
05/01/03: Dinning with Tom Wolfe: More lessons in nusual aspects of American life, hitherto ignored
04/28/03: Ambuscade at scholarly frontier
04/21/03: Stars in search of a galaxy
04/10/03: Baghdad Bob and Tom Daschle
03/31/03: When the media itself becomes the story
03/20/03: Revealed! Estrada is a gifted linguist -- a Japanese-American fluent in Spanish
03/14/03: Genuinely in charge
03/10/03: Stalin and Saddam
03/05/03: They just cannot stomach a protracted alliance with the Bushies
02/25/03: Identity gridlock
02/18/03: People calling Dean a fruitcake are underestimating his political savvy
02/13/03: The new political establishment
01/30/03: The time is now
01/27/03: Witnessing self-love by people completely incapable of self-criticism
01/21/03: Of course our kiddies are depressed
01/13/03: Why is it that Official Washington still believes that a tax reduction means a revenue reduction?
01/02/03: Missing Moi
12/27/02: The grizzled and menacing-looking senator in Confederate drag is … a Dem
12/24/02: Uprooting Christianity in the Holy Land
12/20/02: Under fire, Lott showed an ignobleness that is embarrassing
11/26/02: Bartley's enemies have been routed
11/14/02: Clarence Thomas and the segregationist Mississippi sheriff
11/07/02: I muffed up
10/31/02: Is the American university turning its back on change, on progress?
10/24/02: So why aren't the Dems buoyant?
10/17/02: Mourning the loss of the "yellow-belly"
10/10/02: American politics at its most ignominious
10/03/02: A man above the law, a bully
09/26/02: Is Bob Greene a victim of an anti-Clinton backlash?
09/19/02: I knew Mafiosi and …
09/12/02: Chickens and poseurs
09/05/02: Sympathizing with the Europols
08/29/02: 9-11 did not change us forever
08/22/02: Public persons frivoling with serious matters
08/15/02: Beachcombing among the fat of the land
08/08/02: They pave the way for corruption, not personal responsibility
08/01/02: Believing the unbelievable
07/25/02: The congressional posse comitatus
07/18/02: Cosmopolitan Arab fashion
07/11/02: What the prez actually knows
07/04/02: The vindication of a truly original thinker
06/27/02: The perfect book for Hillary
06/20/02: To say that they were ordinary is not to slight them
06/13/02: Daschle must begin to act like an adult
06/06/02: Lack of "intelligence" --- and sheer stupidity
05/30/02: Revealing a carefully guarded media secret
05/23/02: In these times, thank Heaven for Clinton!
05/16/02: Fast Times at the Church of the Nativity
05/09/02: "Name the Prettiest Suicide Bomber"
05/02/02: Vindication for the Boy Scouts
04/25/02: A topic almost no other columnist will touch
04/18/02: 'Conventional Wisdom' --- and those who defy it
04/11/02: Let the Sun shine in
04/05/02: Hooded men of color in sheets
04/01/02: A McCain-Feingold Act for Hollywood
03/21/02: Yakkin' on Yates
03/15/02: No role for Paul Volcker in Enron: the movie
03/07/02: My membership in the Communist Party U.S.A.
02/27/02: This award is bestowed by 'contrarians'
02/21/02: Mike Tyson: Made for Washington?
02/14/02: Enron as underdog?
02/07/02: Freed from the presence of money -- hard or soft -- most politicians would be just as bad
01/31/02: Needed: Bush to make a preemptive strike against his enemies …. Ones who'd like to see him fail even during war
01/24/02: Hucksters will move on to make their next marks
01/17/02: Debonair prez should begin to do the High Life
01/10/02: Move over Twinkies --- "the acne medicine made him do it!"
01/03/02: Leaving the Nazis looking comparatively humane
12/27/01: A "self-made journalist"
12/20/01: Calamities and unanticipated benefits
12/13/01: America's grief ought not to give comfort to those who caused it
12/06/01: Leahy, the strict civil libertarian!? A short-term exploiter of the Constitution is more like it
11/29/01: Welcome to Afghan, Maryland?
11/26/01: So, why don't more folks hate us?
11/15/01: America's quagmire and other certainties
11/09/01: No longer the smug statists, the prodigal Keynesians?
11/01/01: The New Seriousness
10/25/01: Bright lights and the Taliban
10/18/01: Is bin-Laden propaganda from Western intelligence?
10/12/01: No yellow ribbons
10/05/01: Bubba's back --- again!
09/28/01: Exposing peacetime's frauds
09/21/01: So protected, we're vulnerable
09/14/01: At Barbara Olson's home
09/11/01: Duh! All conservatives are racists
08/31/01: Arafat's terrorists have created their own hell
08/24/01: Time for some political prophecy
08/16/01: They claim to be doing so much good
08/10/01: Visiting the source of the White House braintrust
08/03/01: Morality and reality
07/31/01: Blinded by success?
07/24/01: The latest Kennedy capitulation in Massachusetts
07/13/01: Talk about tawdry
07/06/01: Delighting in the Dictator
06/29/01: The G-dphobes
06/21/01: Fashionable Washington is sempiternally in a stew
06/15/01: The limits of hypocrisy
06/08/01: Flagging our general apathy

© 2001, Creators Syndicate