Jewish World Review May 11, 2004 /20 Iyar, 5764

Terry Eastland
College costs rise with students' expectations
http://www.NewsAndOpinion.com | Our daughter is to be graduated from high school this spring and will go to college this fall. That means, of course, that she applied and was accepted somewhere — actually, a number of places.

As those who have trod this path know, the college application process takes more time than you ever figured it would. It also is unnerving, since you (and your hopeful senior) don't know who will say yes.

Of course, the reward for getting in and then deciding to go to a particular school is formal notice of the price that is to be paid for the first year, which usually is printed out on a separate sheet of paper or card that has been thoughtfully enclosed in the letter extending admission.

It is upon reading the numbers preceded by the dollar signs that parents no longer can avoid recognizing what college is immediately going to mean. The College Board reports that the average cost of the current school year (including tuition and fees, books and transportation, room and board) is $13,833 at a state university and almost $30,000 at a private college.

If the past is any guide, those costs will rise next year and the next and the next. The $50,000 baccalaureate at a public school soon will cost more than that, while the $120,000 bachelor's degree at a private school is here today — but only if you prepay the whole amount.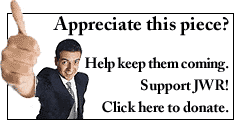 College no longer is like buying an expensive car but, rather, like a house — or houses, depending on the number of college-bound children in the family and the schools they go to. The College Board admonishes sticker-shocked parents (and students) to "consider college an investment" and informs that the gap in earning potential between a high school diploma and a bachelor of arts degree is more than $1 million. Fair enough. Yet that doesn't answer the question of why it is that college must cost so much.

That question seldom is addressed in the materials that colleges and universities send to prospective students. Instead, you get advice on how you can pay for the higher education your young scholar will receive. The advice includes an exhaustive discussion of federal aid, which has climbed to record levels, though more of it is in loans than grants.

The few people who have studied the question of college costs and prices seek to identify "cost and price drivers," as they call them. They look at federal grants and loans (on the theory that to subsidize X is to drive up its price), construction, computers and related technology, government regulation and changes in the composition of the groups of people who make up a given school — students, faculty and administrators.

To my mind, the most persuasive explanation of why college costs keep rising is the qualitative one of the expectations held by those three groups.

A few years back, a national commission on the question of college costs observed that prospective students visiting a campus expect to see gyms equipped with state-of-the-art exercise equipment and facilities, a complete range of course offerings, dormitories wired for computers and stereos, and counselors who can advise on personal as well as career matters.

Meanwhile, the commission also pointed out, professors have their own expectations about teaching and research. And administrators often want to add entire disciplines that didn't exist a brief while ago. The commission surely was correct in concluding that "the accumulated effect" of the various expectations "is continual institutional pressure to increase spending."

Unfortunately, there seem to be few incentives to achieve efficiencies. Indeed, the Hoover Institution's Chester E. Finn Jr., one of the nation's keenest students of education, observes that higher education is the one place where there really are no productivity gains, notwithstanding that we have an economy that is growing mainly as a result of improved output per unit of worker input.

You may have noticed that the issue of "college affordability" has entered the presidential race. Unfortunately, the proposals by both John Kerry and George W. Bush would do nothing, really, to change the upward trajectory of tuition, fees and the rest. But count me as someone with more than a passing interest in how the cost and price of a college education might be contained. After all, I will have to write that first check soon enough.
Every weekday JewishWorldReview.com publishes what many in Washington and in the media consider "must reading." Sign up for the daily JWR update. It's free. Just click here.


JWR contributor Terry Eastland is is publisher of The Weekly Standard.Comment by clicking here.
04/30/04: A country's declining birthrate into oblivion
04/26/04: Dems escalate the judicial war
04/09/04: Bush was right to permit Rice to testify on 9-11
03/25/04: Colleges doing away with their racially exclusive programs
03/02/04: What does a conservative beat mean for The New York Times?
12/31/03: America is right to press for religious freedom worldwide
10/22/03: Case involving pledge should be easy for justices to decide
10/15/03: Dean places political considerations ahead of national security
08/28/03: Colleges creating policies that discourage intellectual exchange
08/14/03: Progressive reform could end up limiting government
07/30/03: Congressman, please consult Miss Manners
07/23/03:Words reveal much about Bush: Maybe there is a reason he won't retract sentence
07/08/03: Justices also said affirmative action must end
06/25/03: Court's law school ruling isn't persuasive
06/24/03: Whatever the Lynch story, everyone wants it
06/18/03: A judge shows he can set aside his strong views
06/04/03: Boston church becomes politically important again
05/28/03: YWCA names culture warrior as its new head
05/23/03: Washington steps in to help teach history
05/13/03: It may take another election to change filibuster rules
05/07/03: Paige works to improve education from inside out
04/30/03: Iraqis have choice to make regarding religious freedom
04/16/03: Is it acceptable for an education secretary to state a personal preference for religious schooling?
04/08/03: University officials must put academics ahead of athletics
04/02/03: Support for our soldiers means support for their orders
03/27/03: 'Free Iraqi Forces' underscore Bush's sincerity
03/18/03: Dems misunderstand judge's job
03/13/03: Justices show right restraint in ruling on anti-crime measures
03/05/03: America's imperial intentions
02/25/03: The weakness of Dems' stated reason for their filibuster makes you wonder whether it is the real reason
02/19/03: Administration fine-tunes religious rights in public education
02/12/03: France and Germany need to be reminded of the necessity of a strong, even predominant America
02/06/03: Judiciary's 'balance' -- or lack of it -- is our doing
01/29/03: The child who almost wasn't
01/21/03: President decides to punt on affirmative action case
01/14/03: Bush's faith has influenced his conduct in public office
01/07/03: Dems need ideas, not more microphones
12/17/02: Gray Lady should learn that times have changed
12/10/02: Will High Court be guilty of activism?
12/03/02: The missing facts in news accounts of Saudi Princess Haifa's putative 'charity'
11/26/02: Americans don't have to be worried about Big Brother
11/19/02: Texas' reputation for flamboyance may be revised
11/11/02: Bush now can repair confirmation system
11/05/02: Dems shouldn't believe too strongly in history
10/30/02: Snipers had lots of motives
10/23/02: No one should be shut out of marketplace of ideas
10/15/02: Open hearings that could imperil the nation
10/08/02: Debating the clear and present danger
10/01/02: A great awakening in China?
09/25/02: Abortion, again? The settled but still unsettling law of Roe v. Wade
09/18/02: A relevant presidency--and irrelevant U.N?
09/10/02: Ashcroft's obtuse judicial statement
09/04/02: The Education Gadfly stings again
08/28/02: So then let the president declare war
08/21/02: Will Bush finally 'fix' affirmative action once and for all?
08/06/02: President must take up cause of Egyptian democracy warrior
07/31/02: With each war, civil liberties are curtailed less

© 2004, Terry Eastland