Jewish World Review Jan. 14, 2004 / 20 Teves, 5764

Editors of Merriam-Webster's Collegiate
Dictionary, Tenth Edition
Is "MacGuffin" related to all the "Mac" and "Mc" words we've been hearing about recently?; "afghans" and "Afghans"; "since Hector was a pup"

http://www.NewsAndOpinion.com | Dear Editor:
Is the word "MacGuffin" related to all the "Mac" and "Mc" words we've been hearing about recently?
—D.H., Norwalk, Conn.
Dear D.H.:
No, "MacGuffin" or "McGuffin" was popularized by the movie director Alfred Hitchcock. He defined it as a catalyst that sets off the action in the story but which turns out to be otherwise of little importance.
He said he took the word from a shaggy dog story (where the humor lies in the pointlessness or irrelevance of the punch line) in which train passengers asked a fellow passenger about the large, odd-shaped package he was carrying. He said it was a "MacGuffin" and explained that it was for catching tigers in the Scottish Highlands. They said that there were no tigers in the Highlands, and he responded that there were no MacGuffins either.
This nonstarter of a story nevertheless suggests what Hitchcock meant - what the characters in the story were chasing or worrying about was not really important, and what counted for the audience were the characters.
Dear Editor:
In talking to my 9-year-old son about recent events, he asked me why the people of Afghanistan are called Afghans and why we call the blanket on our couch an "afghan." Can you explain?
—W.R., Olympia Fields, Ill.
Dear W.R.:
The knitted or crocheted blanket we call an "afghan" is named for the people of Afghanistan.
The noun "Afghan" first appeared in English in the late 1700s as a name for the Pashtuns of eastern and southern Afghanistan. (The name is not Pashtun in origin, however; "afghan" is the Persian name for these people.)
Afghanistan is known the world over for its textiles - particularly its carpets and karakul wool - so it's no wonder that "afghan" was soon used in English to refer to knitted or crocheted wool shawls or blankets. This use of "afghan" (always lower-case) arose in the early 1800s.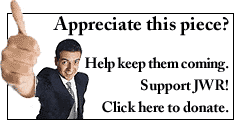 Dear Editor:
I sometimes hear the phrase "since Hector was a pup" and can't for the life of me find its source. I suspect it refers to the Hector of Homer's "Iliad." Can you confirm this hunch?
—M.E., Scottsboro, Ala.
Dear M.E.:
No one seems to be quite sure of the origin of this curious phrase. "Since Hector was a pup" is one of a variety of expressions meaning basically "since way back when," another favorite being "since Pontius was a pilot."
Several sources offer the unsubstantiated suggestion that the expression is based on the once-common practice of naming big dogs "Hector," most likely after the hero of Trojan War fame. Names for dogs, just as for people, go in and out of style. (We wouldn't even want to guess how many dogs were named "Lassie" in the 1960s.) According to the theory, "Hector" was in vogue for dogs in the mid-to-late 19th century, and the expression refers to the long past puppyhood of the family dog.
If this theory is true, it would discredit other suggestions that the expression was coined later by W.C. Fields or by the creator of a comic strip popular in the 1920s, "Polly and Her Pals."
It may be that one or both of these humorists was simply the vehicle for popularizing an expression already in existence. "Since Hector was a pup" may also have been a favorite expression of poet and dog-lover Ogden Nash, who works a variation on it in these lines:
"She seems to pant, time up, time up!
My little dog must die,
and lie in dust with Hector's pup;
So presently must I."
Appreciate this column? Why not sign-up for the daily JWR update. It's free. Just click here.

Readers may send questions to Merriam-Webster column, P.O. Box 281, 47 Federal St., Springfield, Mass. 01102. Comment by clicking here.

01/09/04: Confused about the word "hearsay"; "Burgle"; "waiting in line" or "waiting on line"?
12/31/03: The past tense of "plead''; Is "old adage'' redundant?; Where did "lounge lizard'' come from?
12/15/03: "Ostracize" and "oyster''?; Where does the "mentor'' come from?; "jeopard''
12/02/03: "Karats'' and "carats'' — meaning of and difference between; why apostrophe in "'cello''?; "hell-bent for leather''
11/18/03: "Hoosegow,''; why the little finger is called the "`pinkie''; difference between "lady'' and "dame''
11/13/03: 'Take it on the lam'; 'decorum'; 'you look like the wreck of the Hesperus'
11/03/03: Origin of "hypnosis"/"hypnotism"; "all right" or "alright"; emote
10/28/03: "Blue plate special"; how to use "hoi polloi''; "Peck's Bad Boy''
10/20/03: Who was the person the artist who first used "silhouette" as an art form?; why are they called migraine headaches?; origin of "keep one's shirt on"
10/13/03: "Grey'' in "greyhound'' has nothing to do with the color?; "at loggerheads''
09/29/03: Where does the word "karaoke" comes from?; people or persons?; "synecdoche"
09/23/03: Using "eke'' correctly; fedora; why do we call an especially flattering biography a "hagiography''?
09/10/03: Why do we call a zero score in tennis "love''?; "biannual'' or "semiannual''?; Is there any difference between "further'' and "farther''?; dilemma of using "dilemma''
09/02/03: "Out loud'' rather than "aloud''; "pushing the envelope''; "without rhyme or reason''
08/25/03: "Cheesy''; "hold a candle''
08/11/03: "Halcyon days''; Why isn't "sacrilegious'' spelled "sacreligious''?; "red light'' and "green light'' as expression — which came first, the inaction or the signals?
08/04/03: "Votive'' candles; "cosmeticizing"; "potluck''
07/28/03: Why 'debt' has a 'b' in it; "south moon under''; why "Rx'' is used for prescriptions
07/21/03: "Romance" & "Rome"?; punching & clocks; "conversate"
07/14/03: "Lukewarm''; Where did we get the word "wig'' for a fake head of hair?
07/09/03: Why doesn't "Arkansas'' rhyme with "Kansas''? ; "Catawampus"; "Jimmie Higgins work"
06/30/03: "Foozle"; author who wrote an entire novel without using a certain letter of the alphabet?; "kith and kin"
06/23/03: "On the fritz"; "knuckle down''
06/17/03: How did "lazy Susan'' come to be used for the rotating tray?; woolgathering'' as synonym for "idle daydreaming''; "in harm's way''
06/09/03: "Clotheshorse"; a god named "Ammonia"?
05/29/03: With kid gloves; "receipt'' = "recipe''?; from soup to nuts
&copy2003 Merriam-Webster Inc.
Distributed by Knight Ridder/Tribune Information Services