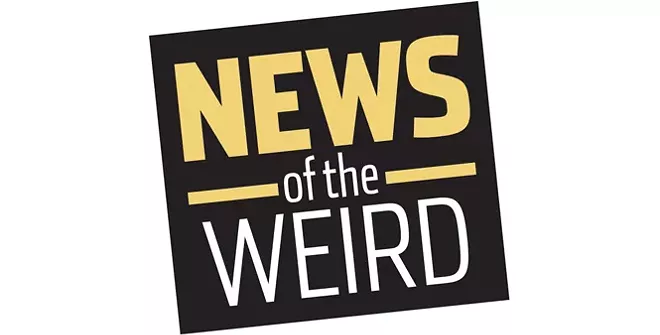 • More than 22,000 votes were cast in the race for mayor of Rabbit Hash, Kentucky, on Nov. 3, and the winner, with 13,143 of those votes, was Wilbur Beast, a French bulldog, Fox News reported, beating out Jack Rabbit the beagle and Poppy the golden retriever.
Rabbit Hash's mayoral election is a fundraiser for the town historical society, with each dollar buying one vote.
Mayor Beast's spokesperson/owner, Amy Noland, thanked his supporters for their vote of confidence and encouraged them to reach out on social media, where Beast will be "all ears." [Fox News, 11/4/2020]
• Passers-by were reported to be incredulous at signs posted since mid-September outside Trillade elementary school in Avignon, France, asking parents to refrain from throwing their children over the locked gate when they are late to school.
"Parents who arrived after the ringtone literally threw their children away," Principal Sanaa Meziane told La Provence with a nervous laugh.
"It hasn't happened that many times ... but we preferred to take the lead." While there were no injuries, the practice alarmed school officials enough to create the signs, which feature an adult stick figure tossing a child-sized stick figure over the gate. [La Provence, 11/9/2020]