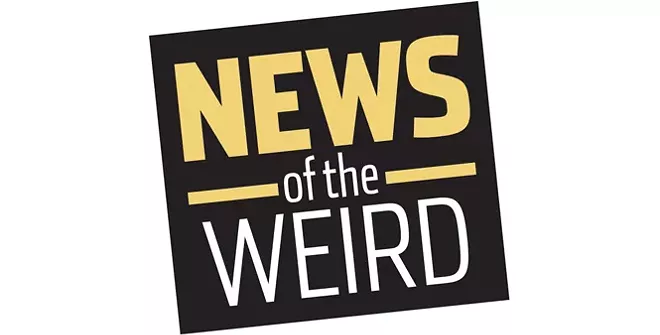 • A thief in Lippstadt, Germany, was foiled by his own booty on Oct. 27 as he tried to make off with a robotic lawnmower. The Associated Press reported that the robot sent a message to the owner's smartphone, alerting the man that it had been flipped upside down. When the owner went to investigate, he saw the thief with the robot under his arm. Police said the thief then dropped the lawnmower and fled. [Associated Press, 10/30/2020]
• Craig Hershoff of Miami has invented a robot to help people like himself who may have difficulty using the special contact lenses they wear for vision problems that can't be helped with regular contacts. The Cliara Lens Robot can insert and remove the lenses by voice activation. "It really helps with dexterity," Hershoff told WPLG, especially for elderly or disabled people.
The robot is being tested in a clinical trial in Boston, and he hopes to have FDA clearance on it early next year. [WPLG, 11/2/2020]
• Fans of the Caledonian Thistle soccer team in Inverness, Scotland, were frustrated as they watched a broadcast of the club's Oct. 24 game against rival Ayr United when the new robotic cameras programmed to follow the ball around the pitch focused instead on the bald head of one of the game's linesmen.
The team had proudly announced a week earlier that it would be replacing human camera operators with a new system "with in-built, AI, ball-tracking technology" to stream live HD footage of home games to season ticket holders and fans who purchased the service.
IFLScience reported that while many fans complained, others "saw this as a bonus, given the usual quality of performance." [IFLScience, 10/29/2020]