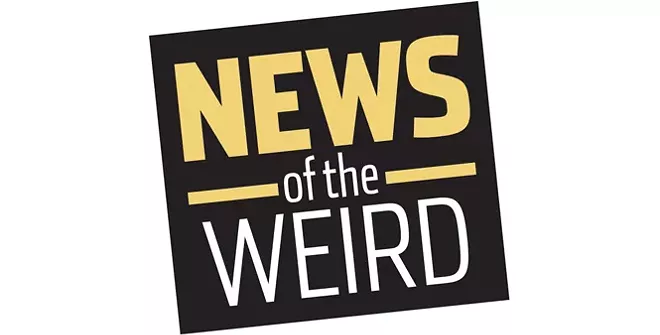 • Sure, COVID-19 has been tough on human beings. But don't discount the effect the virus has had on our aquatic friends.
Take Mikko, a 3-foot-long grouper who lives at the Sea Life Helsinki Sea Lab ocean laboratory, where he had to be isolated because he kept eating his tankmates. When the aquarium closed because of the pandemic, Mikko appeared depressed, becoming "more still and distant than usual," his caretakers told Live Science.
"To cheer him up ... the caretakers and other staff had lunch and coffee breaks by his tank." They also had a TV to keep him company, but on Oct. 12, Mikko got the ultimate pick-me-up: a 16th birthday party featuring a salmon "cake."
Aquarium representatives said he enjoyed the party. [Live Science, 10/22/2020]
• Nikolai Loktev, 58, the incumbent mayor of Povalikhino in Russia, asked the woman who cleans the city hall to add her name to the ballot as a formality, in order to comply with a regulation that elections must have two or more candidates.
In a twist of fate, however, Marina Udgodskaya received 62% of the vote, compared to Loktev's 34%, on Sept. 28. "I didn't think people would actually vote for me," Udgodskaya said, according to the BBC.
But one village shopkeeper explained: "If we could have voted against all we would have done, but we had the option to vote for Marina, so we did. I think she'll cope. The whole village will help." Loktev is sporting a stiff upper lip: "I'm not upset. People voted for her, so let her do her job." [BBC, 9/29/2020]