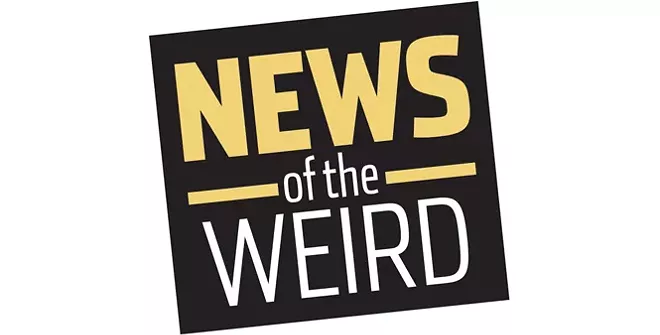 • A High Court judge in Liverpool, England, has rejected Cheryl Pile's attempt to sue the Liverpool Police for violating her rights in April 2017 when four female officers changed her out of the clothes she had vomited on, reports the BBC.
Calling the officers' actions "an act of decency," the judge noted that Pile, who later paid a fine for being drunk and disorderly, was "too insensible with drink to have much idea of either where she was or what she was doing there," and would otherwise have been left "to marinade overnight in her own bodily fluids." [BBC 9/18/2020]
• After throwing a Bible that struck a Marion County (Florida) Sheriff's deputy in the face, Robert Otis Hoskins, 39, of Summerfield, told officers that God had directed him to break into his neighbors' home and free their young daughter, according to authorities.
WKMG-TV reports police were responding to reports of a burglary on Sept. 22 when they encountered Hoskins, who emerged from the house next door wearing nothing but briefs and yelling something like, "I condemn you!" before throwing the Bible.
Officers tased him and took him into custody; Hoskins' wife told deputies he "does have a drug problem," according to the arrest report, and the alleged victim said about $50 worth of clothing had been stolen. Hoskins was booked on multiple charges. [WKMG-TV, 9/30/2020] s