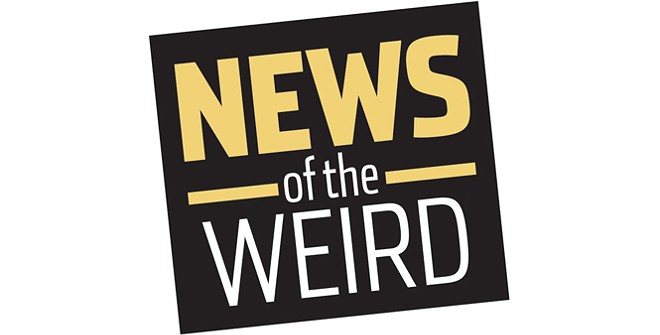 • Stacey Wagers, 45, of Tampa, Florida, is suing the Don CeSar Hotel in St. Pete Beach over an incident that happened in November 2018.
She and a friend were celebrating her birthday at the hotel's Maritana Grille when they observed a waiter pouring a liquid over a nearby table's dessert that made it "smoke."
They commented to the waiter that the effect was cool, and he poured liquid nitrogen into their water glasses -- which they then drank.
"Of course I didn't think it was dangerous at all," Wagers told NBC News. "He had just poured it on a dessert."
But the lawsuit filed Oct. 11 says Wagers immediately fell ill, eventually having to have her gall bladder and parts of her stomach removed where the chemical had burned the tissue.
Her attorney says she will have lifelong digestion issues. [NBC News, 10/13/2019]

• A quick-thinking employee of a Boost Mobile store in Philadelphia helped police catch a thief on Oct. 22.
According to CBS3, the employee was in the store alone when a 19-year-old man entered, pulled a gun and demanded money.
"Can you wait a few minutes?" the employee responded. "I give you money. I have another employee outside and he took the key but after that I give you," he explained.
The robber agreed, and the employee left the store, locking the door from the outside and trapping the criminal inside until a SWAT team arrived.
The frustrated suspect shot his gun through the glass door, but no one was hurt. [CBS3, 10/23/2019]