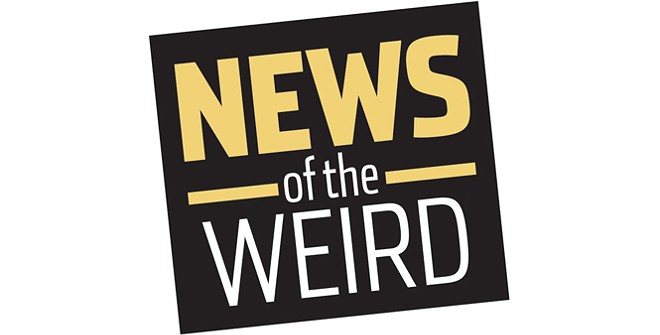 •
At a Port Orange, Florida, Walmart on Sept. 28, Tracy Nigh and her 8-year-old daughter were taking a break on a bench inside the store when 81-year-old Hellmuth Kolb approached them and asked if Nigh was married.
"He didn't seem like a threat at first," Nigh told WKMG-TV, but then Kolb started offering to buy the little girl. "The first amount was $100,000, the second amount was $150,000 and then the final amount was $200,000," Nigh said.
"I then said, 'No, we have to go.'" They rose to leave, but Kolb grabbed the girl's wrist and kissed it. Nigh alerted store security, and the encounter was recorded on surveillance video. Another woman reported a similar incident.
Kolb was arrested and charged with simple battery and false imprisonment. [WKMG-TV, 10/2/2018]
• Neither rain, nor sleet ... nor need of a bathroom break could stop a postal carrier from delivering the mail -- and so much more -- to a Memphis, Tennessee, resident.
FOX13 reported Sept. 28 that a homeowner's surveillance camera captured the postman looking around as he walked up the home's front porch and urinating as he approached the mailbox. He then placed mail inside the box and continued on his rounds, leaving a trail of urine on the porch and steps.
The homeowner told FOX13 he still hasn't touched his mailbox because he is worried what could be on it. A spokesperson for the USPS said they are investigating the incident. [FOX 13, 9/28/2018]