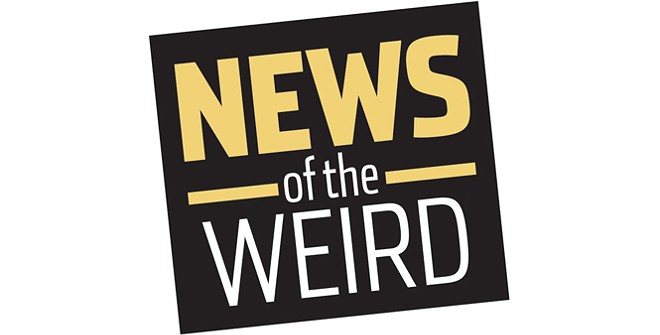 •
Three cheeky raccoons jolted a Toronto, Ontario, Canada, woman awake late when they broke into her kitchen.
Jenny Serwylo heard noises coming from her kitchen and approached the critters with a broom, which scared away two out of the three. But a third wouldn't budge, barricaded behind her toaster oven and munching on a package of English muffins.
"He was like, 'I'm eating, get out of here,'" Serwylo told the Toronto Star. She tried calling authorities but couldn't get any help, and her contest of wills with the raccoon lasted for more than a half-hour.
"I was growling at him and hissing at him," she said.
As she pointed the broom handle at the animal, it would grab the end and "yank it really hard."
Finally, having consumed all the bread in the kitchen, the raccoon calmly went out the window, which Serwylo locked behind it.
Toronto Animal Services spokesperson Bruce Hawkins told the Star that such encounters are unusual, but you be the judge: The city has created a guide for residents about how to deal with raccoon intrusions. [Toronto Star, 9/19/2018]
• Gender reveal events, in which expectant parents creatively announce the sex of their unborn children, are taking on increasingly more ridiculous and, in some cases, dangerous proportions.
To wit: Border Patrol Agent Dennis Dickey, 37, pleaded guilty to accidentally starting the April 2017 Sawmill Fire, which burned 47,000 acres in and around Madera Canyon in Arizona, prompting evacuations and closing highways, according to the Arizona Daily Star.
It all started when Dickey and his pregnant wife hosted a gender reveal party at which he shot a target containing Tannerite, an explosive substance, and colored powder signifying the child's gender.
When the target exploded, it caught nearby brush on fire, and Dickey immediately reported the wildfire and admitted he had started it.
Dickey will pay $220,000 in restitution, and he is expected to keep his job. [Arizona Daily Star, 9/28/2018]