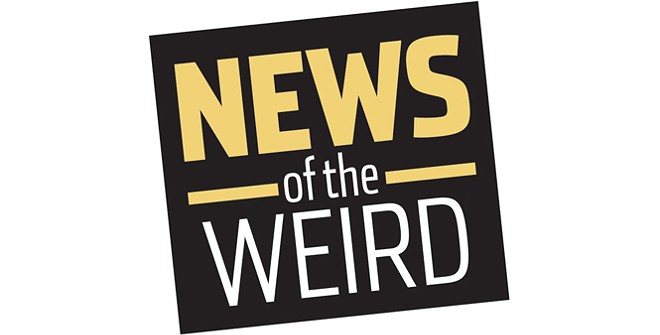 •
Tammie Hedges of Goldsboro, North Carolina, founded the nonprofit Crazy's Claws N Paws in 2013 to help low-income families with vet bills and pet supplies, so it was natural for her to take in 27 animals displaced by Hurricane Florence in September.
Hedges treated many of the animals, found in the streets or surrendered by fleeing residents, with antibiotics and painkillers for fleas, cuts and other ailments. For that, The Washington Post reported, she was arrested on Sept. 21 for practicing veterinary medicine without a license, after an official from Wayne County Animal Services visited the warehouse where the animals were housed.
Kathie Davidson, a volunteer with Claws N Paws, said: "If she hadn't done what she did, then they'll be charging her with animal neglect and cruelty. What was she supposed to do?"
Hedges was released on bond, and the charges were later dropped. [The Washington Post, 9/24/2018]
• Ironman triathlete Jaroslav Bobrowski, 30, of Landshut, Bavaria, was banned Sept. 14 from Running Sushi, an all-you-can-eat restaurant, for eating too much sushi. The Local Germany reported Bobrowski, a former bodybuilder, ate close to 100 plates of sushi, which sent the restaurant into a panic and caused the owner and chef to tell him he was banished "because I'm eating too much." "He eats for five people," the owner complained. "That is not normal." [The Local Germany, 9/14/2018]