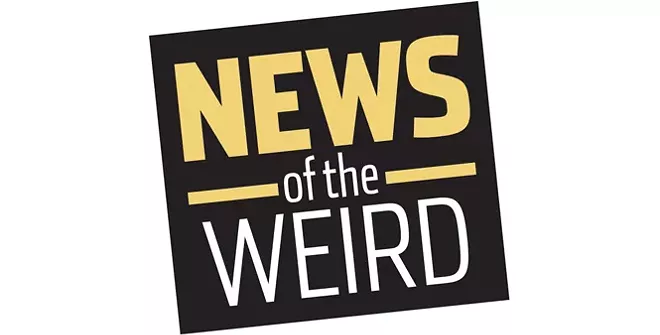 • Shirley Wright-Johnson was shopping for pizza rolls in an Oklahoma City Crest Foods store on Sept. 12 when she literally put her hand in it: As she reached into the frozen case to pick up the rolls, "I grabbed the bag, I felt something smushy on the bag, so I turned it over and there it was," Wright-Johnson told KFOR-TV. "It" was human feces.
"I was so disgusted I was almost in tears," she said. Moore, Oklahoma, police investigated, checking store video cameras, where they saw a man in "the cooler section, where he proceeded to defecate inside one of the coolers before leaving the business," said Lt. Kyle Johnson.
The suspect was apprehended and booked into the Cleveland County Detention Center on unrelated charges, police said. [KFOR, 9/15/2021]
• Here's one way to swear off fast-food burgers: Estefany Benitez of Santa Cruz de la Sierra, Bolivia, visited her favorite burger chain, Hot Burger, on Sept. 12 and got an extra topping with her sandwich: a rotting human finger.
The Daily Mail reported that Benitez bit into the burger and felt something unfamiliar, then pulled the finger out of her mouth.
While the restaurant "carried on serving customers like nothing had happened," Benitez said, a company representative told her the burgers arrive at the store pre-prepared.
But later, Edson Claure, director of the National Police's Special Crime Fighting Force, confirmed that a company employee had lost part of his finger at work. It's not lost anymore! [Daily Mail, 9/16/2021]