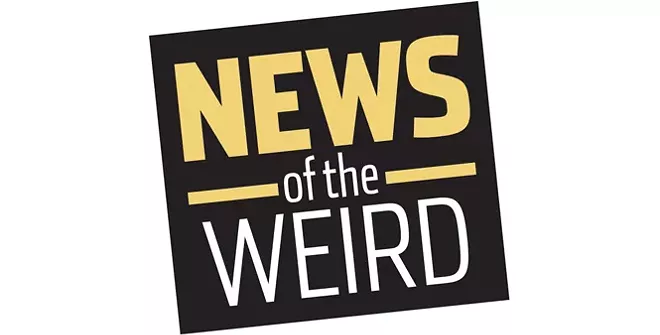 • Caesar, a 16-year-old alpaca at the Alaska Zoo in Anchorage, was killed on Sept. 20 by a wild brown bear that tunneled under a fence while the facility was closed then left.
Caesar, who had lived at the zoo for 15 years, was "a crowd favorite," executive director Patrick Lampi told the Associated Press.
The bear had been hanging around the zoo, knocking over trash cans and breaking locks, and was later euthanized when it returned.
Caesar's companion alpaca, Fuzzy Charlie, escaped the attack and was unharmed. Lampi said a similar incident took place about 20 years ago; that bear was captured and relocated to Duluth, Minnesota. [Associated Press, 9/23/2020]
• September 22 marked the 60th anniversary of the day 14-year-old Boy Scout Steve Jenne scored a special memento of then-Vice President Richard Nixon's campaign visit to Jenne's hometown of Sullivan, Illinois.
Nixon took a bite of a buffalo barbecue sandwich that day, then set it down.
"I looked around and thought, 'If no one else was going to take it, I am going to take it," Jenne told the Herald & Review, and the leftover has been in a glass jar in Jenne's freezer ever since. In 1988, word of the sandwich earned Jenne a spot on "The Tonight Show With Johnny Carson" and led his acquiring half-eaten items from Carson and fellow guest Steve Martin, as well as Tiny Tim and Henny Youngman. [Herald & Review, 9/23/2020]