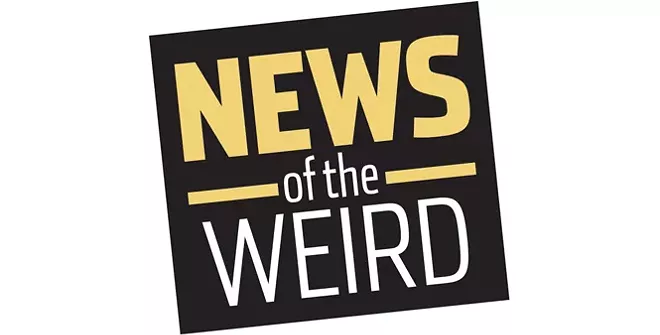 • Ukraine International Airlines has banned a traveler from all future flights with the carrier after the unidentified woman opened an emergency door on a Boeing 737 and went for a walk on the wing as it was waiting at a gate at Boryspil International Airport in Kyiv.
CNN reported the passenger had traveled from Antalya, Turkey, with her husband and children in the Aug. 31 incident, when other passengers heard her say she was "too hot" before she popped open the emergency exit and went outside.
The airline criticized her for setting an inadequate "parental example" and threatened she may face "an exceptionally high financial penalty."
Airport security and doctors on the scene determined she was "not under the influence of alcohol and/or drugs." [CNN, 9/4/2020]
• A 51-year-old man from St. Cloud, Minnesota, was released from the Sherburne County Jail in Elk River on Sept. 12, but as he left the facility, he decided to take with him a DoorDash delivery that had been intended for a correctional officer working there.
The Star News reported the officer contacted the former inmate by phone to inquire after his $29.13 order, and the man said he thought his family had sent it to him.
He was cited for theft. [Star News, 9/17/2020]