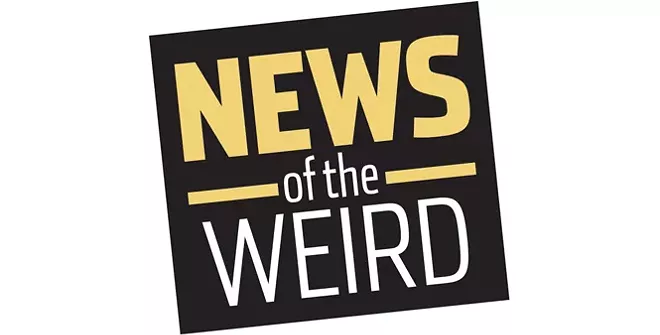 • Brittany Keech of Belding, Michigan, got an unexpected bit of news with her mail on Sept. 8. "Sitting right on top of the mail," she told WXMI, was a postcard dated 100 years ago -- Oct. 29, 1920.
"Yeah, that's a little too slow," Keech said. The Halloween greeting from young Flossie Burgess was addressed to her cousins: "I just finished my history lesson and am going to bed pretty soon."
A USPS spokesperson said, "In most cases ... old letters and postcards -- sometimes purchased at flea markets, antique shops and even online -- are re-entered into our system ... (and) as long as there is a deliverable address and postage, the card or letter gets delivered." [WXMI, 9/9/2020]
• Cynthia Lynn Teeple, 47, of Jacksboro, Tennessee, was charged with public intoxication after Campbell County Sheriff's deputies found her topless in a LaFollette backyard with two miniature horses on Aug. 30, according to authorities.
WLAF reported the homeowner told deputies Teeple had been eating grass and dirt from the horse enclosure, and also chewed on one of the horses' manes.
Teeple then volunteered that "the horse's hair is made of Laffy Taffy and Airhead candy," according to the arrest report, and admitted she had taken methamphetamine the day before. [WLAF, 9/8/2020]