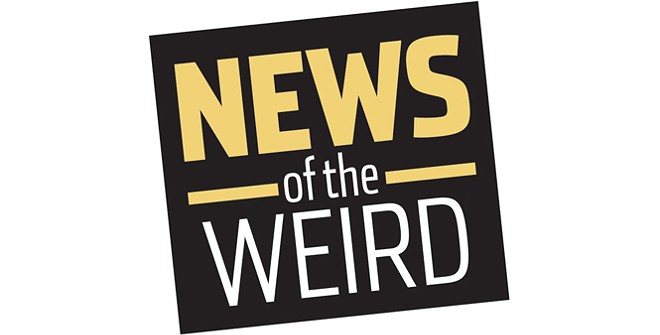 • After Hurricane Dorian moved away from the U.S. southeast coast, a couple from Summerville, South Carolina, strolled out to Folly Beach to see what had washed up. Their efforts were rewarded when they stumbled on two cannonballs from the Civil War.
"When we first found the one, my girlfriend thought it was a rock," Aaron Lattin said. "But when I started to dig around it, it was very round. ... We came back the next day and we found the larger cannonball tucked away in the brush, and that's when we contacted authorities."
WCIV reported that after Hurricane Matthew in 2016, 16 cannonballs were found in that same spot.
"The whole Charleston area is exactly where the Civil War began, so to find something causes you to look back and realize what a big part of history that was, it's very exciting," Lattin remarked. [WCIV, 9/10/2019]

• Jeff Eastham, hired to remove a dead tree on a historic property in Independence, Missouri, in early September, was surprised when a small Civil War cannonball fell out of one of the branches.
The property is the site of the Overfelt-Johnston house, which served as a hospital during the first Battle of Independence.
Owner Randall Pratt told KMBC that it wasn't the first cannonball they'd found on the property: "When the property was restored in 1980, there was a cannonball that had been shot into the wall, just to the left of the upstairs window," Pratt said.
In addition to the newest munition, a half-dozen old chains were found embedded in the tree. Pratt said he would keep the cannonball to display in the historic home. [KMBC, 9/12/2019]