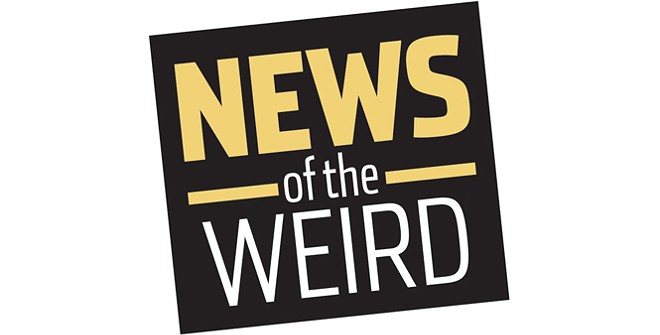 • Joshua Jack of Auckland, New Zealand, received an email from his bosses at an ad agency informing him that he was expected at a "redundancy meeting" to discuss his future at the company.
Kindly, the New Zealand Herald reported, they suggested he was welcome to bring along a support person, such as a friend or family member.
"Sensing the bad news, I decided I'd need the best support person available," Jack wrote on Facebook, "so I spent $200 ($127 U.S.) to hire a clown."
As the co-workers discussed Jack's exit, the clown blew up balloons and folded them into animals. He mimed crying when Jack was handed his final paperwork. Jack said his bosses found the humor in the situation, and he has already landed another job. [NZ Herald, 9/13/2019]

• Followers of Emily Post who are floundering with the rules for making toast ... er, getting toasted will want to pick up the new book from her great-great-granddaughter, Lizzie Post.
According to The New York Times, "Higher Etiquette: A Guide to the World of Cannabis, From Dispensaries to Dinner Parties" offers tidbits of advice for a variety of situations, to wit: Don't eat all the munchies. Avoid words like "pothead" and "weed," which can have negative connotations. Tip your "budtender" well, as he or she probably makes minimum wage. "Etiquette," Post reminds us, "can be so easy." [New York Times, 7/8/2019]