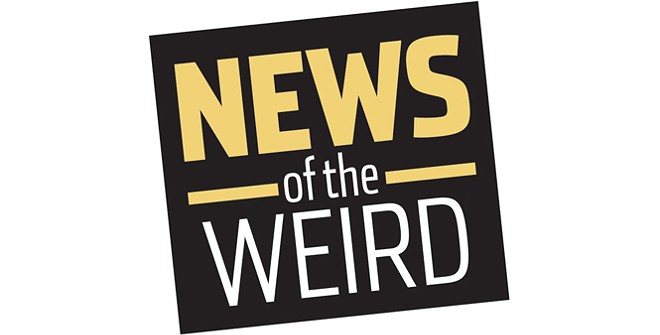 • The SC-Club, a nightclub in Nantes, France, is celebrating its fifth anniversary with a new attraction—robot pole dancers.
The bots will wear high heels and sport a CCTV camera for a head, along with mannequin parts overlaid on their robot bodies, reported Sky News on Sept. 1.
The camera/head is designed to "play with the notion of voyeurism," designer Giles Walker explained. Club owner Laurent Roue assured patrons the robots won't replace his 10 human dancers.

• The town of Porthcawl, Wales, is fighting back against the misuse of its public toilets by installing high-tech loos with water jets that will spray users who are smoking or taking drugs—or having sex.
Sky News reported that the new stalls will have weight-sensitive floors to make sure only one person is using the facilities at a time, and the walls will be graffiti-resistant.
There will also be a time limit to discourage overnight campers.