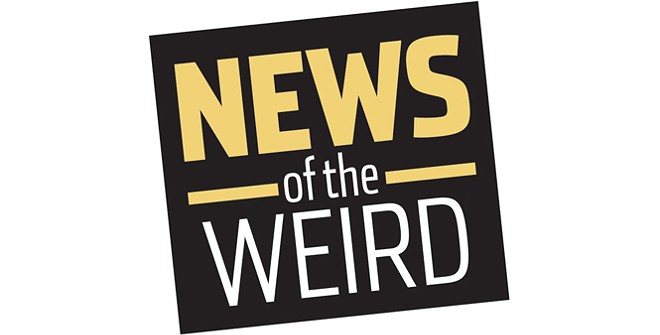 • Yusuke Taniguchi, 34, a shopping mall clerk in Koto City, Japan, was arrested earlier this year for using his superpower—a photographic memory—for apparent evil.
According to police, Taniguchi was able to memorize more than 1,300 numbers from credit cards as people used them at his shop register, SoraNews reported.
He admitted to investigators that he would remember the name, card number, expiration date and security code, then write the information down as the customer walked away, later using the accounts to make online purchases of items he would then sell.
Police, who tracked him to his address by using orders for two expensive handbags, found a notebook with hundreds of accounts listed.

• New for 2019, Mattel is releasing a Dia de los Muertos Barbie. That's right, Day of the Dead Barbie, celebrating the traditional Mexican holiday honoring ancestors. She arrives wearing a full-length embroidered dress and traditional skull-like face-painting representing the dead.
Dia de los Muertos is celebrated from Oct. 31 through Nov. 2, and the doll's designer told ABC7 he wants to expand awareness about the holiday.