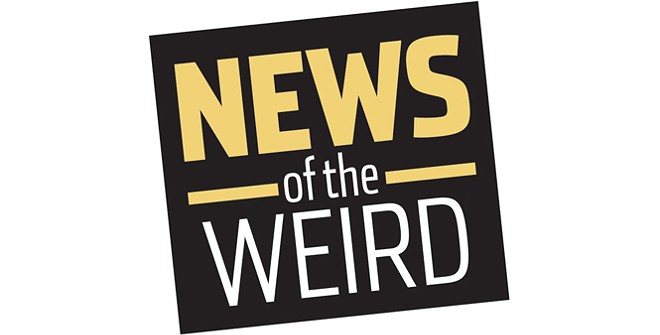 • In the southern Indian state of Andhra Pradesh, 74-year-old Mangayamma Yaramati gave birth to twin girls on Sept. 5.
Yaramati and her 82-year-old husband had wanted children for years, but they had been unable to conceive.
"We tried many times and saw numerous doctors," Yaramati said. "So this is the happiest time of my life."
The Washington Post reported that Yaramati had already gone through menopause, so a donor's egg was fertilized with her husband's sperm, then implanted in her uterus.
Her doctors, who claimed she is the oldest person in the world to give birth, delivered the twins via cesarean section. [Washington Post, 9/6/2019]

• Residents of Kaysville, Utah, have reported two incidents when a drone has approached them, identified itself as belonging to the Kaysville Police Department and issued directions to them.
On Sept. 8, a drone told people walking on the campus of Davis Technical College to evacuate, although it didn't specify why.
Earlier, a couple walking their dog were followed by a drone that told them to take their dog inside, Kaysville police officer Alexis Benson told Fox 13.
Benson said even if the department owned a drone (which it doesn't), it wouldn't use it to issue evacuations or make commands. She also warned that impersonating the police is a crime. [Fox 13, 9/9/2019]