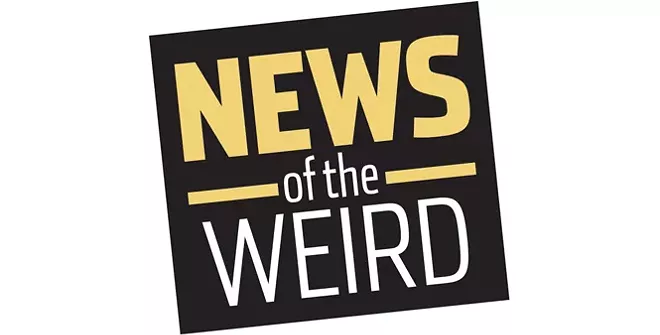 • Renowned architect Shigeru Ban is attracting attention with new public toilets he designed in two parks in the Shibuya district of Tokyo. The toilets are surrounded by transparent colored glass that turns opaque when the door is locked on the inside, Sky News reported. "At night, the facility lights up the park like a beautiful lantern," said Ban. The technology allows users to see whether the toilet is clean and empty before entering. But users say while inside, they can't tell that the glass has turned opaque, leaving them with an unsettled feeling. [Sky News, 8/19/2020]
• The U.S. Geological Survey recorded a 5.1-magnitude earthquake in Alleghany County, North Carolina, on Sunday, Aug. 9, at 8:07 a.m., about the same time parishioners at St. Gabriel Catholic Church in Charlotte, 100 miles to the south, gathered at Mass and heard this among the morning's Bible readings: "After the wind there was an earthquake -- but the Lord was not in the earthquake."
Father Richard Sutter, pastor at St. Gabriel, later told The Charlotte Observer he didn't feel the rumble himself, but several worshippers approached him after the outdoor service to share the "G od-incidence."
Father Cory Catron, closer to the epicenter near Sparta, also felt the quake and said it made for "good homily material."
As his services ended later that morning, an aftershock