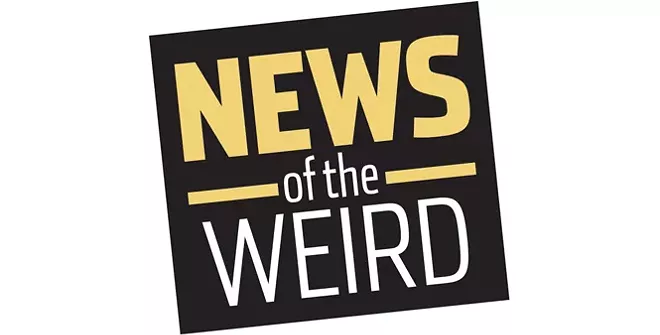 • Srinivas Gupta, a businessman in Koppal, India, and his wife, Madhavi, were building their dream home when she died in a tragic car crash in 2017.
But in many ways, she is still with Gupta -- especially now that he has installed a life-size wax statue of her in the home.
Madhavi's likeness is in a seated position, clothed in a pink sari and gold jewelry.
"The planning for the house was all done by her and we couldn't imagine entering this new house without her," Anusha Gupta, one of the couple's daughters, told CNN.
At a housewarming party on Aug. 7, friends and relatives posed with Madhavi on a couch and posted photos to social media.
The family says they will keep the statue in their courtyard: "She used to enjoy the outdoors," Anusha said. [CNN, 8/12/2020]
• A Chinese businessman living in the United States has commissioned the priciest face mask in the world from Israeli jeweler Yvel, the Associated Press reported on Aug. 9.
Yvel owner Isaac Levy said the 18-karat gold mask will cost $1.5 million and sparkle with 3,600 white and black diamonds.
"Money maybe doesn't buy everything," Levy admitted, "but if it can buy a very expensive COVID-19 mask and the guy wants to wear it and walk around and get the attention, he should be happy with that.
I am happy that this mask gave us enough work for our employees to be able to provide their jobs in very challenging times like these," he added.
Levy said he would not wear it himself, though. [Associated Press, 8/9/2020]