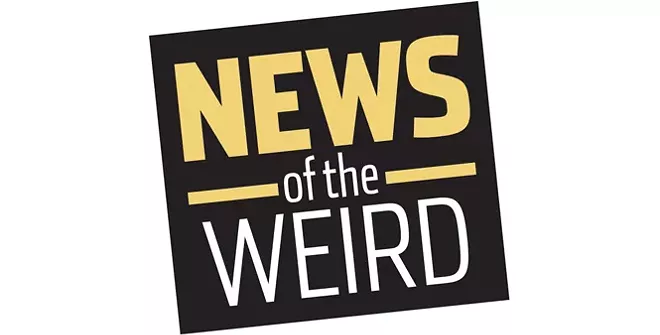 •
Armed thieves in New Delhi, India, left a craftsman deep in debt after they made off with 500 pounds of wigs and raw hair worth more than $20,000 on July 27, according to the Associated Press.
"People think wigs are cheap, but they cost a fortune to make," wig-maker Jahangir Hussain said. In fact, he had borrowed more than $17,000 to buy hair last month from South Indian wholesalers. India exports wigs and hair extensions to the tune of $300 million a year; much of the raw materials are collected at Hindu temples where people shave their heads as a religious sacrifice, a practice called tonsuring. [Associated Press, 8/2/2018]
• Chicago cellist Jingjing Hu, a student at the DePaul University School of Music, found herself being escorted off an American Airlines flight on Aug. 2 after trying to return to Chicago from Miami with her instrument.
Hu paid in advance for an extra seat for her cello, worth almost $30,000 and housed in a hard case, and had no trouble on her flight from Chicago to Miami, where she participated in a music festival.
But on her return trip, after boarding the Boeing 737 and settling herself and her cello into their seats, a flight attendant approached her and told her she would have to leave the plane because the aircraft was too small for her instrument.
Hu was booked on a flight the next day on a 767. American blamed the incident on a "miscommunication," according to WBBM TV, but Hu's husband, Jay Tang, said, "I don't think we did anything wrong here, and I think the way they handled it was humiliating." [WBBM TV, 8/4/2018]