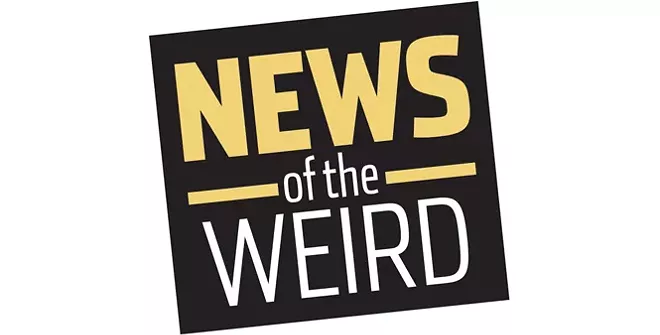 •
It's time once again for minor league baseball promotion fun and games! This time, however, the Montgomery (Alabama) Biscuits managed to tick off a whole generation of baseball fans.
The Biscuits announced Millennial Night on July 21, featuring participation ribbons just for showing up, a napping area, selfie stations and lots of avocados, reported Fox News.
While some Twitter users thought the promotion was insensitive, others were more philosophical. Dallas Godshall, 21, said, "More than targeting millennials, it's sort of targeting older generations who like to make fun of millennials."
Pitcher Benton Ross weighed in: "If it's insensitive, maybe they should just have thicker skin." [Fox News, 7/20/2018]
• The Austin American-Statesman reported that on June 17, RV park neighbors and longtime adversaries Ryan Felton Sauter, 39, and Keith Monroe got into a heated dispute about an undisclosed subject.
Later that day, Monroe saw Sauter leaving Monroe's RV and asked him why he had gone in without permission, to which Sauter replied, "You'll see why." Going inside, Monroe soon spotted a 3-foot-long rattlesnake. "I freaked out," he said.
He used a machete to kill the snake, which strangely was missing its rattles.
Turns out Sauter had bitten off the snake's tail, with its signature warning sound. Sauter has been charged with deadly conduct and criminal trespass. [Austin American-Statesman, 6/29/2018]