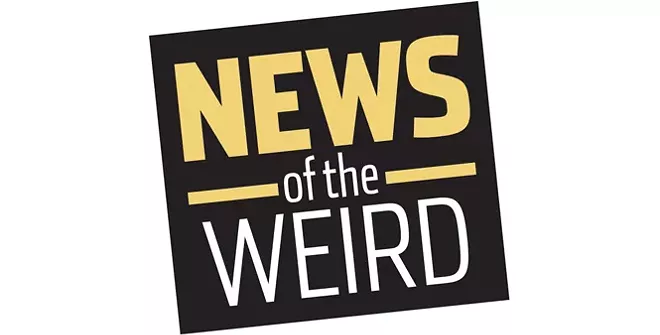 •
In Madison, Wisconsin, an unidentified 19-year-old driver flipped his car after overcorrecting in traffic on July 3. The Wisconsin State Journal reported that the man left the scene and removed some clothing, then pretended to be a jogger who happened by when police questioned him.
Police said he was not impaired; he was later charged with leaving a crash scene and driving without a license. [Wisconsin State Journal, 7/5/2018]
• A 62-year-old security guard named Ramdin in the city of Kanpur, India, told doctors he was robbed in June of about $722 (proceeds from the sale of his motorbike) by muggers who attacked him and knocked him out.
When he woke up, Ramdin was suffering from severe abdominal pain, which brought him, 10 days later, to Rama Hospital, where a scan revealed a steel cup lodged in his abdomen.
Senior surgeon Dr. Dinesh Kumar told Metro News: "It seems that the metal cup was inserted into Ramdin's rectum by the goons, and it got stuck near the intestines."
Doctors couldn't remove the cup using the route it went in, so they had to operate. Ramdin was discharged from the hospital on July 4. [Metro News, 7/9/2018]