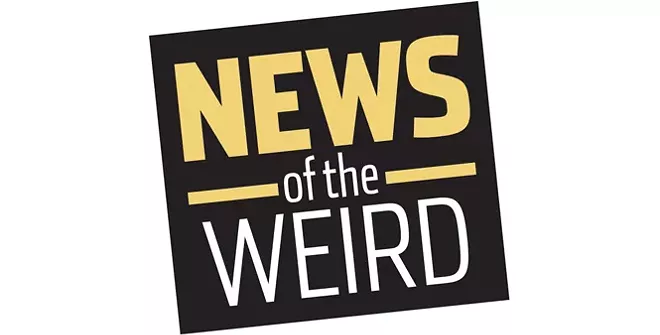 include_once "/home/jwreview/public_html/$theme/includes/sidebar.php"; ?>
• In Santa Ana, California, on July 13, firefighters responded to a building on North Harbor Boulevard, where a woman was wedged, naked, between the concrete walls of two buildings, Fox News reported.
Workers at a nearby body shop had heard the woman screaming but couldn't figure out where she was.
"The cops came in and got on the roof and looked between the two walls and she's all naked," one said.
"She was screaming in pain. She was upside down, too."
The space was less than a foot wide, and firefighters had to cut a hole in the concrete and pull her out.
As for how she got there, Orange County Fire Authority Capt. Thanh Nguyen called it "a mystery to all of us here right now." [Fox News, 7/14/2021]