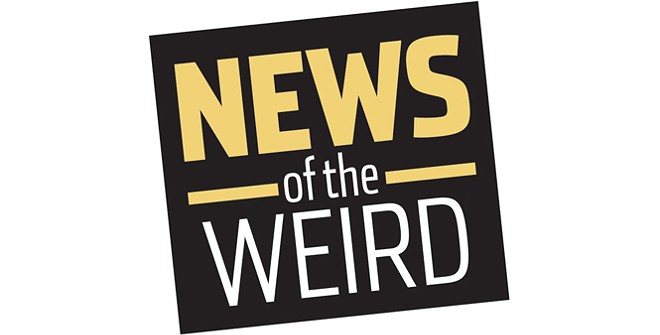 • Angel Castro, 39, was arrested in Schenectady, New York, on June 9 after police found him and a missing golf course beverage cart at the Kelsey Commons apartment complex. Police spokesman Sgt. Nick Mannix told The Daily Gazette a worker at the Stadium Golf Club had driven the beverage cart up to the clubhouse to restock it with drinks when the suspect jumped inside and took off.
Castro was charged with felony grand larceny. [The Daily Gazette, 6/9/2020]
• Mark Alan Johnson, 67, of Rice Lake, Wisconsin, was sentenced June 3 to five years in state prison following his 15th arrest for drunk driving.
Most recently he was arrested in November after steering his pickup into a ditch near his home.
At the time, his license had been revoked, and his blood alcohol content was measured at almost twice the legal limit, even though Johnson told police he'd had only two glasses of wine and a can of beer, The Smoking Gun reported.
Johnson's attorney, Renee Taber, noted that Johnson is a "likable, down-to-earth, blue-collar man," but his "downfall is that he is an alcoholic."
After four years of confinement, he'll be eligible for the state's substance abuse program. [The Smoking Gun, 6/5/2020]