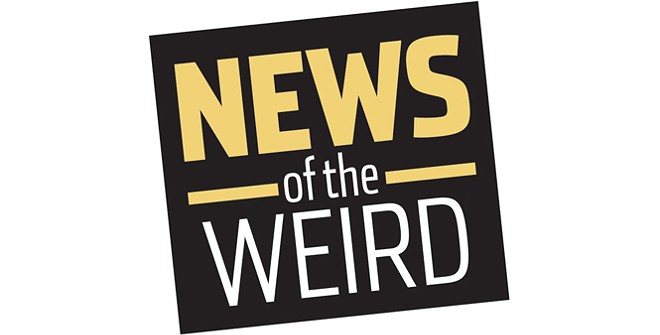 •
On June 5, firefighters arrived at an apartment complex in Inglewood, a suburb of Los Angeles, to find a 14-year-old girl trapped feet-first in a chimney.
By removing some bricks, they were able to free her after about 20 minutes, and she was taken to a hospital to be evaluated.
"A lot of people think it's plausible to go ahead and get into your house or break into a house (through a chimney)," Brian Stevens, an inspector for the fire department, told the Los Angeles Times.
"I can tell you that doesn't seem to work out for most people. It's very narrow."
Good to know. [Los Angeles Times, 6/5/2019]
• In Scotland, Zoe Archibald, 34, thought it would be fun to take a ride in a child's Little Tikes red and yellow car on June 7.
When she couldn't get in the plastic car in the conventional way, she put it over her head, Fox News reported --- and then got stuck.
"There was no way she could get herself out," her nephew, Matthew Shepherd-Bull, said.
After being trapped for about an hour, her father finally cut her out of the toddler conveyance with a butter knife. "Everyone found it funny, even Zoe," Shepherd-Bull said. "She was a bit panicked but mainly found it funny." [Fox News, 6/12/2019]