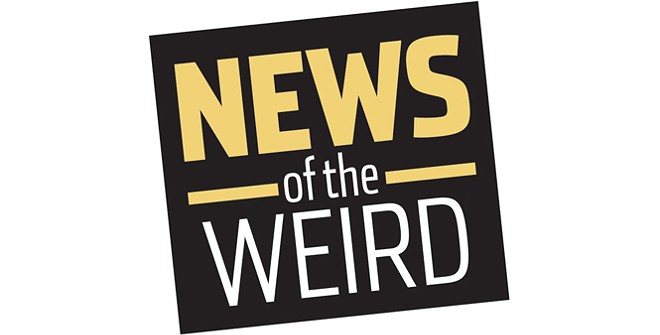 •
A 47-year-old resident of southern Israel approached a teller at a Postal Bank branch in mid-May, handing her a note that read, "Hand over the money in the drawer" (misspelling the Hebrew word for "drawer"), The Times of Israel reported.
As the teller hesitated, he said, "Put the money in the bag quickly or I'll throw this grenade," referring to a black object in his right hand. The teller gave him $4,450 in cash, and he left.
Five days later, he repeated his method at another branch, where he netted $3,300.
Police tracked him through mobile phone records and other clues, eventually discovering the "grenade" he wielded was an avocado he had painted black.
No word on whether he whipped up some guacamole while in custody. [Times of Israel, 6/6/2019]
• A 16-year-old driver was pulled over by the Royal Canadian Mounted Police in Manitoba, Canada, on June 6 after being clocked driving 105 mph, according to Fox News.
The teenager was driving a Chevrolet Camaro, but it wasn't the muscle car that made him go so fast, he said.
He told police he had just eaten hot chicken wings and really needed to use the bathroom.
Officers were unmoved, however, tweeting, "Absolutely #noexcuses for that kind of speed."
The teen was fined and is likely to have his license suspended. [Fox News, 6/9/2019]