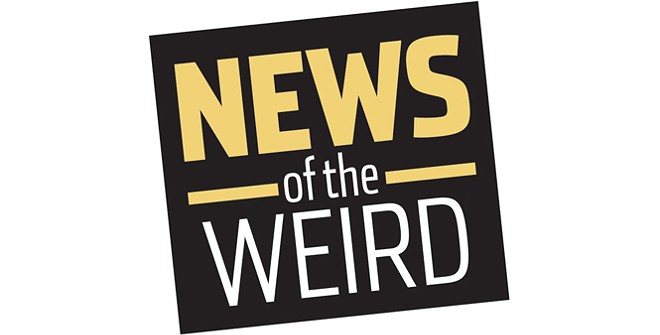 •
Police in Lincoln, Nebraska, responded to a call on May 21 about a domestic assault. They didn't find the suspect, identified as Markel Towner, 26, in the residence, but someone who matched his description was sitting outside in a car.
When questioned, the man said his name was Deangelo Towns, but a fashion faux pas led officers to suspect he was lying -- a lanyard around the man's neck clearly bore the name "Markel Towner."
After some resistance, KETV reported, Towner was finally subdued and arrested on a variety of charges. [KETV, 5/22/2019]
• An unidentified man in Tuscumbia, Alabama, did what so many of us do every day: He went online to Amazon to order some household items.
But when his package arrived on May 23, he was alarmed to discover a urine sample from a private citizen, not the shower curtain and rings he'd ordered.
"When I reached in and pulled it out (it was) some kind of urine specimen or something like that," he told WHNT.
An Amazon representative said the company was "very sorry" about the mistake and would send his bathroom accessories right away, but declined to have him return the sample. [WHNT, 5/23/2019]