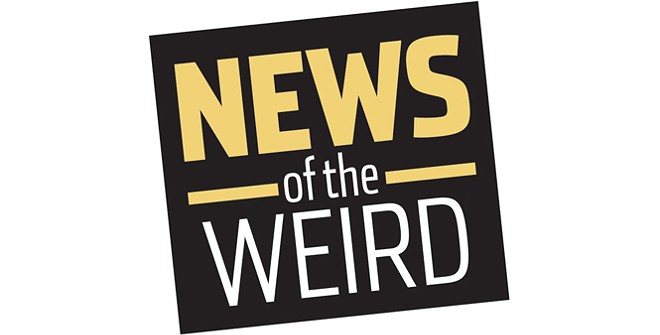 •
Michael and Kyle Sherwood, father-and-son funeral directors in Cleveland, Ohio, have opened a niche business: Save My Ink Forever, which preserves the tattoos of people who have died as a memorial for their loved ones.
The idea for the 2-year-old company came about after a "semi-serious" discussion with a friend about preserving tattoos, according to BBC News.
"So we started doing some research and blended a few techniques together," Kyle Sherwood said, to develop a technique for long-term preservation of excised skin art.
The company works with funeral homes in the United States, U.K. and Canada, where the tattoos are surgically removed, then sent to a lab for preservation before being mounted and framed behind UV-protected glass.
"People put urns on their mantel and to me, my tattoos are more meaningful than an urn on the mantel," Sherwood said. [BBC News, 5/3/2019]

• A 40th birthday outing ended on a sour note for Neil Edwards-Cecil, the birthday boy, and Lee Gaudoin, 31.
According to Metro News, after a few drinks, the two stopped for a cheeseburger on April 27 at McDonald's in Chester, England, where they found a duck walking around the restaurant. Kindly, the men helped the bird find its way out of the building, but they somehow ended up arguing over it, which escalated into a brawl.
When officers arrived, Gaudoin lunged at one of them, shouting about how he had saved a duck. Edwards-Cecil tried to jump in and help Gaudoin, only to be pepper-sprayed.
Both men were arrested and later admitted to being intoxicated and resisting a constable.
"I am ashamed for the way I have acted," Edwards-Cecil told the court. [Metro News, 5/20/2019]