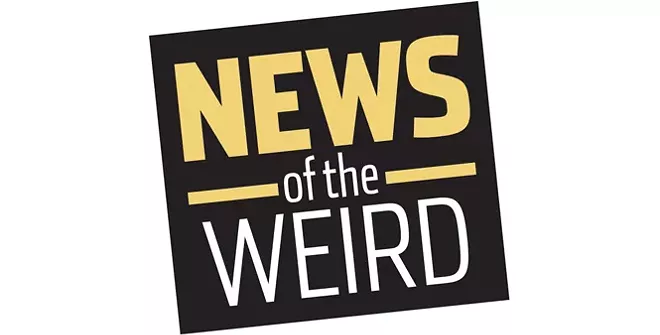 • Kiana Wallace, 24, was sentenced to 18 months in prison in Belmont County, Ohio, on April 23 following her guilty plea for tampering with evidence. On probation after a drug possession sentence in 2017, Wallace failed a drug urine test when the "borrowed" sample she used tested positive for drugs.
"Let me get this straight," Judge Frank Fregiato said in court, according to WTOV-TV. "To avoid the positive test with your own urine, you used someone else's urine, which turned out to be positive also. That's bizarre." [WTOV, 4/23/2018]
• Timothy Hill, 67, of Grassington, North Yorkshire, England, having installed a laser jammer in his Range Rover, thought he was outsmarting law enforcement speed cameras.
In fact, he was so sure of his scheme that he repeatedly raised his middle finger to the cameras -- sometimes casually, sometimes aggressively -- as he passed. What he didn't realize was that the laser jammer, rather than hiding his identity, was only blocking police from determining his speed, so when they tracked him down, he was charged not with speeding, but with perverting the course of justice.
"If you want to attract our attention, repeatedly gesturing at police camera vans with your middle finger while you're driving a distinctive car fitted with a laser jammer is an excellent way to do it," Traffic Constable Andrew Forth told Metro News.
Hill pleaded guilty on April 23, and was sentenced to eight months in jail and prohibited from driving for a year. [Metro News, 4/23/2018]