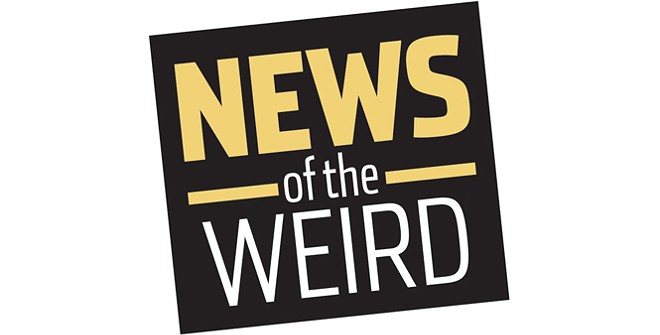 • Egyptian talk show host Lobna Asal abruptly fled the studio mid-interview on May 27 after being attacked by the monkey brought to the set by her interview subject, actor Ibrahim El-Samman, United Press International reported.
Appearing on Egyptian channel Al Hayat, the monkey co-starred with El-Samman on his latest project, and at first settled in Asal's lap for several minutes, calmly listening to the conversation, but then jumped down and attacked her legs.
As she ran off, another person arrived to wrangle the primate. [United Press International, 5/27/2020]
•Massachusetts-based Boston Dynamics has partnered with the New Zealand robotics company Rocos to develop a robotic dog, Spot, to herd sheep.
"The age of autonomous robots is upon us," Rocos chief executive David Inggs told United Press International.
The dog can be controlled remotely as it guides sheep through mountainous and difficult terrain, according to the company.
"It just needs to walk with intent toward the sheep and they seem to respond," said Richard Stinear, Rocos chief technology officer.
In other words, they act like sheep. [United Press International, 5/22/2020]