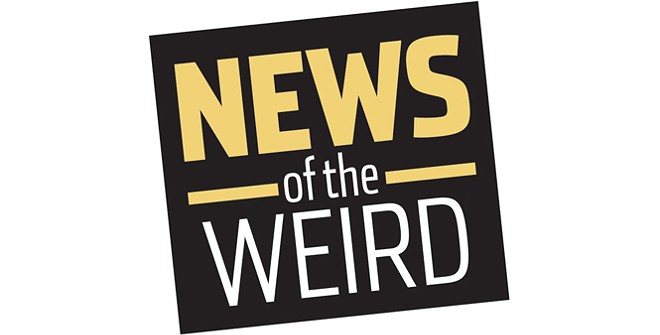 • On May 15, staff at a Hamilton, Ontario, retirement home transferred all of its residents to a hospital because of an outbreak of COVID-19.
That is, except for one. The following evening, after repeated alerts from the man's family, he was discovered in his room at the Rosslyn Retirement Residence by a security officer who had been dispatched to look for him. He was "alert" and was subsequently transferred to the hospital, the CBC reported.
"This was clearly not something anybody would have intended to do," and the lack of a master list of residents contributed to the snafu, said Winnie Doyle, executive vice president of clinical operations at the hospital where most of the residents were sent. "This was ... extremely distressing." [CBC, 5/19/2020]
• A nurse in the western Russian city of Tula has been disciplined for "noncompliance with the requirements for medical clothing" after photos appeared on social media of her wearing only a bra and panties under transparent PPE on a COVID-19 men-only ward.
The unnamed nurse told her superiors at the Tula Regional Clinical Hospital that wearing clothing under the PPE was "too hot" and that she didn't realize the protective gear was see-through.
The Scottish Sun reported on May 20 that patients didn't seem to mind, though one admitted there was "some embarrassment." [Scottish Sun, 5/20/2020]