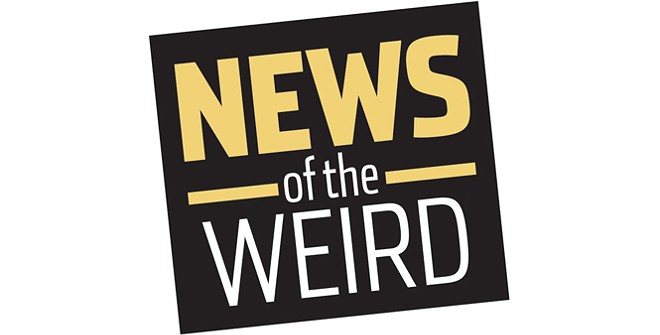 • Katrina Morgan, 50, called 911 on May 2 in Port Clinton, Ohio, asking for the fire department because, "I need somebody to come put it out with their hose," according to police reports.
"It" was her crotch, she told the dispatcher, and it was on fire.
The News Herald reported that police responding to her call arrested Morgan for making false reports and disrupting public services, and found empty bottles of alcohol in the house.
Other people at the home admitted they'd been drinking but said they didn't see her using the telephone. [Port Clinton News Herald, 5/5/2020]
• An advertisement for a deodorant that aired during "Britain's Got Talent" on May 2 caused a backlash among viewers who were shocked to see the ad conclude with a squirrel "getting it on" with a can of the deodorant, as one angry viewer put it.
"We are watching this as a family," wrote one complainant, according to The Independent, while others noted the ad celebrating Lynx Africa's 25th anniversary was "inappropriately scheduled" and "unsuitable for children."
The Advertising Standards Authority received 155 complaints about the ad, but said, "No decision has been made on whether there are grounds for an investigation." [The Independent, 5/6/2020]