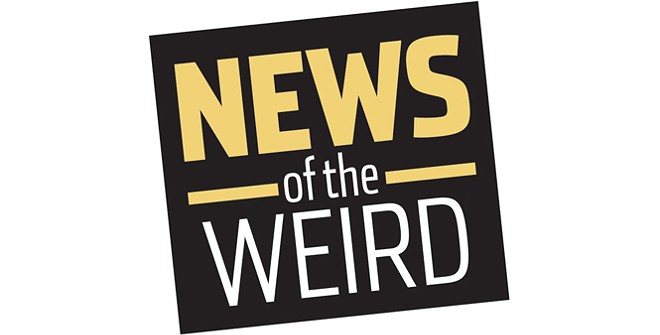 • A Utah Highway Patrol officer pulled over a car in Weber County on May 4 for "what he thought was an impaired driver," the highway patrol said on Twitter, but instead he was shocked to find a 5-year-old in the driver's seat. The boy told the trooper he took off in his parents' car after arguing with his mother because she wouldn't buy him a Lamborghini, according to United Press International. He planned to drive to California to get one for himself, but alas, "he only had $3 his wallet," the highway patrol noted. [UPI, 5/5/2020]
• Two landscapers were charged with DUIs for driving the same vehicle at the same time in Palm Beach Gardens, Florida, after police pulled over an SUV that had been reported to be driving recklessly on April 15.
According to police reports, the officers spotted Alfredo Lopez Chaj, 24, behind the wheel, but by the time an officer approached the car, Chaj was standing outside it, and Martin Lopez Chaj, 20, was in the driver's seat.
The younger man, apparently a brother, had slid over from the passenger seat, put the car in gear and tried to escape, but the officer pulled him out of the car, The Palm Beach Post reported.
Both men, police noted, smelled of alcohol, and both had wet their pants; neither had a valid driver's license. [Palm Beach Post, 4/17/2020]