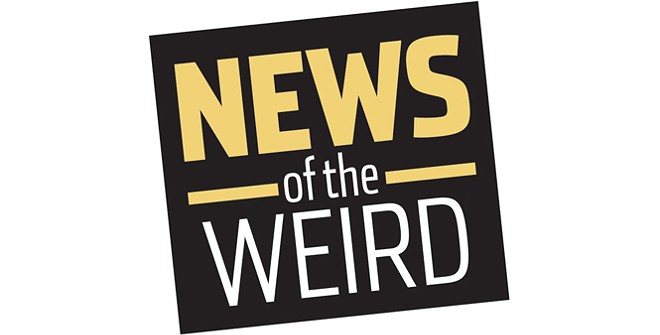 •
Keith Cutler, senior circuit judge of Winchester and Salisbury in England, had what would seem to be an airtight reason for avoiding jury duty in April: He was scheduled to be the presiding judge for the case.
Even so, when Cutler contacted the jury summoning bureau to say, "I would be inappropriate, seeing I happened to be the judge and knew all the papers," the bureau refused to excuse him, suggesting he could "apply to the resident judge."
Cutler eventually had to call to explain that he is the resident judge, reported The Guardian. He noted that he would have been happy to serve under other circumstances: "I would have liked to have done the jury service to see what it was like and whether I would have liked the judge," he said. [The Guardian, 4/16/2019]
• In Spokane Valley, Washington, two thieves must have been really thirsty on May 1 when they heaved a 700-pound soda vending machine into the back of a pickup truck.
Ryan King, owner of ProFormance Lube, noticed that the "monstrosity" of a vending machine was gone as soon as he arrived at work that morning.
When he checked his surveillance camera footage, he saw two men loading it into the truck -- even though the store is right across the street from a police station.
"It just goes to show how brazen criminals are," King told KHQ.
The machine was later found but was damaged beyond repair. Police are still on the lookout for the thieves. [KHQ, 5/3/2019]