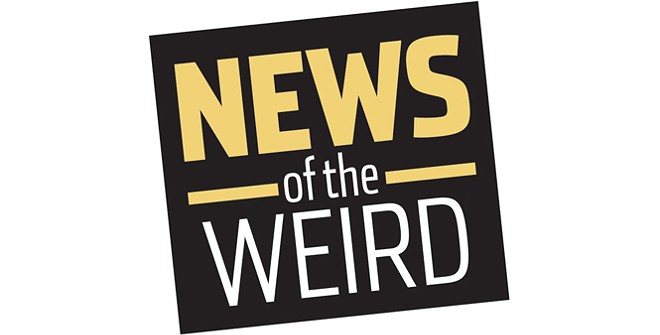 •
One way to assure a negative response to a job application is to lift a few items from your prospective employer on the way out.
So it went for an unnamed 36-year-old man in Gillette, Wyoming, who visited a Sportsman's Warehouse on April 24, where he paid for some items with a rewards card but also left the store with some bullets and a pair of sunglasses.
Two days later, the Gillette News Record reported, the man returned and asked to fill out a job application, then walked out with two more pairs of sunglasses worth $85.
This time, workers called police, who arrested the man and recovered all the stolen items. [Gillette News Record, 4/28/2019]
• United Press International reported on April 25 that the Arizona Department of Public Safety arrested yet another driver using a dummy in the passenger seat to cruise in the HOV lane along State Route 202. "Don't let this be you," the department's Twitter feed warned. The mannequin in this case was dressed as a woman. [UPI, 4/25/2019]