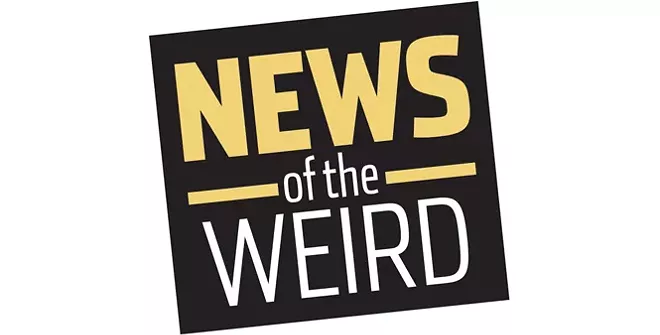 • Police in Phoenix are searching for whoever dumped hundreds of carp and gizzard shad along a road on the north side of the city on April 4, KPHO-TV reported.
Arizona Game and Fish said the estimated 1,000 pounds of fish were dumped along with trash left over from a spearfishing tournament at nearby Lake Pleasant.
"It's pretty gross," said motorist Karen Rowe. "I mean fish in the middle of the desert, so it's quite shocking."
Authorities said those responsible could be charged with criminal littering. [AZFamily.com, 4/6/2021]
• Concord, North Carolina, police say they have not determined a motive for an April 2 incident in which Lacy Cordell Gentry, 32, allegedly drove his car through the front doors of the Walmart he had recently been fired from, destroying displays but avoiding injuring any shoppers.
"If you take a car through a Walmart, there's going to be a lot of damage," one officer told local media.
The New York Daily News reported that Gentry was taken into custody and faces multiple charges. [NY Daily News, 4/5/2021]