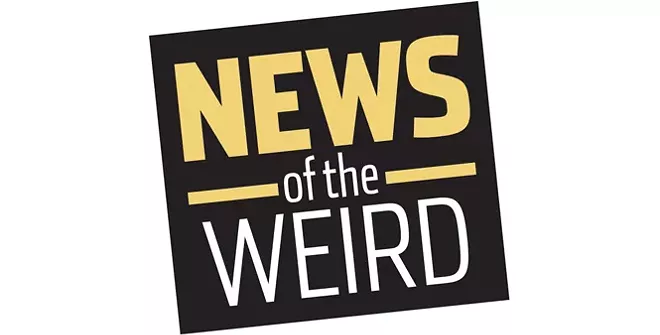 • Around 4:15 a.m. on March 24, an unidentified resident of Laurium, Michigan, woke to find a gun pointed at his head, WLUC-TV reported.
Laurium Police said Warren Meyers, 52, of Calumet, Michigan, allegedly demanded the homeowner give him his two cats. The "cat burglar" left with one cat and was later apprehended, along with the gun he used, said authorities.
He was arraigned on March 29 in Houghton County Court; the fate of the stolen cat is unknown. [WLUC-TV, 3/29/2021]
• Jason Harvey, 50, of Romford, England, has been fined about $3,800 after his east London town council received 150 complaints from neighbors about his Saturday-night karaoke parties.
"It has been a nightmare," said one neighbor. "It was so loud, and his singing was terrible."
Noise officers told the Evening Standard they received specific complaints about Harvey's covers of Dire Straits' "Sultans of Swing" and Kenny Rogers and Dolly Parton's "Islands in the Stream."
Harvey, who said he would appeal the fine, defended his voice: "I admit I'm no singer, but I have a go. I would have a couple of people over and they loved all that." [Evening Standard, 2/26/2021]