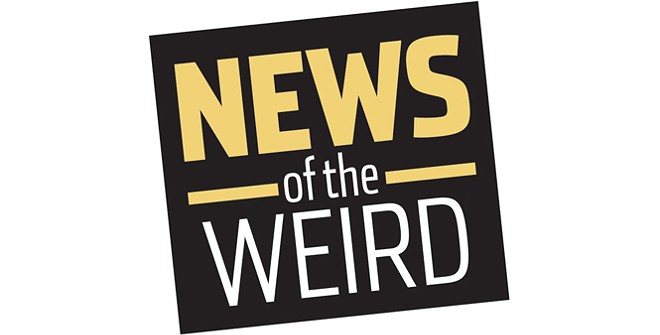 • Cancer patient Gladys Rodriguez Duarte, 50, was rushed to a clinic in Coronel Oviedo, Paraguay, on April 11, after her blood pressure shot up, according to the Paraguay National Police.
Two hours later, Dr. Heriberto Vera declared her dead and shared the news with Duarte's family, but her daughter, Sandra, later told local media, "He assumed she was dead and ... they disconnected her and passed her off to the funeral home."
The Daily Mail reported that funeral directors told investigators they were shocked to find she was breathing and moving around inside the body bag at the funeral home.
Duarte was immediately transferred to another hospital for observation. [Daily Mail, 4/14/2020]
• At the Peace N Peas Farm in Indian Trail, North Carolina, owners Francie and Mark Dunlap have launched a new career for their 8-year-old mini donkey, Mambo, and their other horses.
For $50, Mambo, Eddie, Zeus or other animals will make a 10-minute guest appearance to liven up your next videoconference, the Charlotte Observer reported.
You can even give the four-legged interloper the on-screen name of a regular attendee: For instance, Zeus might become Paul, the guy who asks too many questions.
The Dunlaps also arrange for their animals to visit classrooms or happy hours. [Charlotte Observer, 4/19/2020]