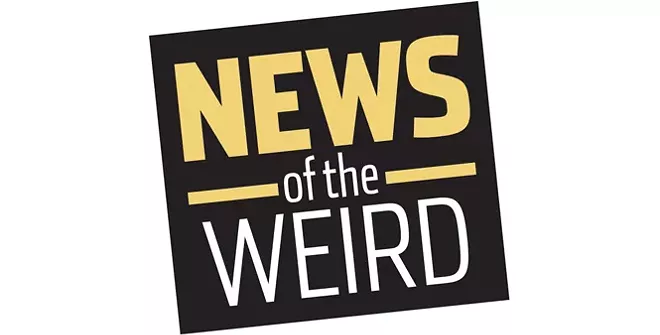 • Diplomats and their families from the Russian embassy in Pyongyang, North Korea, worked around extreme COVID-induced travel restrictions by pushing themselves across the border in a rail trolley to reach their home country on Feb. 25, the BBC reported.
The group of eight, including children, traveled 32 hours by train and two hours by bus to reach the Russian border, but trains and wagons cannot enter or leave North Korea, so the embassy's third secretary, Vladislav Sorokin, completed the last half-mile of the journey by pushing the trolley filled with the group and their baggage on train tracks over the Tumen River, where they were met by Russian officials at the border station. [BBC, 2/26/2021]
• Sharon Carr of Tulsa, Oklahoma, was arrested by officers responding to a residential burglary call on Feb. 26 when she stepped from the shadows in front of the victim's house.
Investigators found a window screen removed and a window open, where they allege Carr entered the home but quickly left, leaving behind an empty Cheetos bag and a water bottle.
Cheetos residue on Carr's teeth linked her to the crime, reported KTUL-TV, along with testimony from the victim. Carr was charged with first-degree burglary. [KTUL, 2/27/2021]