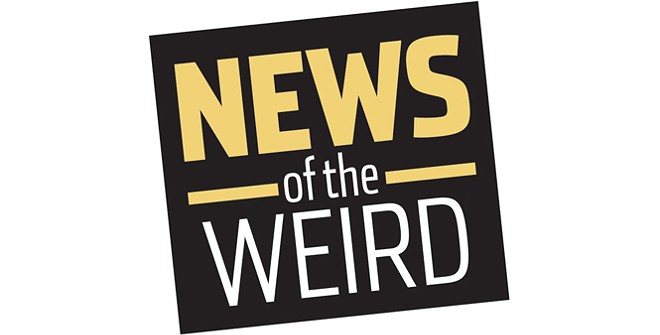 • A tractor-trailer crash and subsequent fire near Dallas on April 1 lay waste to an entire load of a hot commodity in these bizarre times: toilet paper.
The Associated Press reported the driver was unharmed, but the TP "burned extensively" and spilled over the interstate, which had to be closed to traffic. The truck was hauling the large rolls typically used in business restrooms. [Associated Press, 4/1/2020]
• After three days quarantined in his house in Mexico, Antonio Munoz got a yen for Cheetos.
With the neighborhood store just feet away, but out of reach for a nonessential trip outside, Munoz enlisted the help of his chihuahua, Chokis.
Munoz attached a note and $20 to Chokis' collar and sent the dog across the street.
Sure enough, Chokis returned with the Cheetos, and Munoz told Metro News on March 25 he has repeated the trip two other times, bringing back different flavors of potato chips. [Metro News, 3/25/2020]