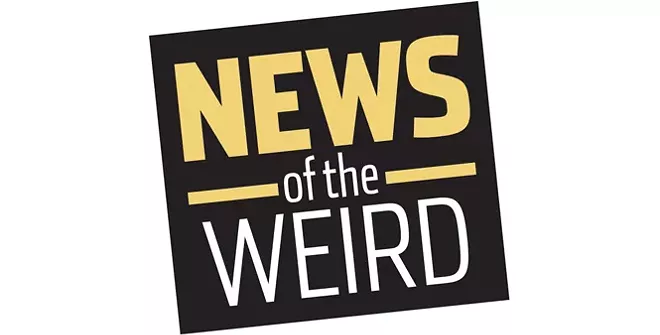 • Reuters reported on Feb. 24 that a wayward sheep found in a forest in Australia, has been shorn of the more than 77 pounds of fleece he was carrying and is now recovering at Edgar's Mission Farm Sanctuary near Lancefield, Victoria.
Named Baarack by his rescuers, the sheep was "in a bit of a bad way," said the sanctuary's Kyle Behrend.
"Sheep need to be shorn at least annually, otherwise the fleece continues to grow and grow ... He was underweight and due to all the wool around his face he could barely see." [Reuters, 2/24/2021]
• Phoenix police were called to a home on Feb. 21 by homeowners who unearthed a duffel bag filled with rusted handguns and assault rifles while digging hole in their backyard to plant a tree, Fox News reported.
Officers said the guns will be examined to determine if they were used in any crimes.
The residents have lived in the house for four years; before that, it was a rental property. [Fox News, 2/24/2021]