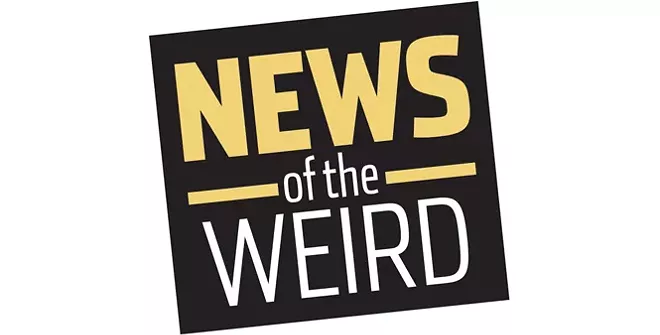 • Jane Louise Kellahan, 49, of Wanaka, New Zealand, appeared before Judge Russell Walker in Queenstown District Court on Feb. 2, her second appearance on a charge of assault and the second time she refused to answer when called upon.
"That sounds like my name, Your Honor, but I want to see it in writing," she said.
The Otago Daily News reported Kellahan, a local artist, denies being a person, saying, "I'm a living being on the land."
The judge told her, "You are a living being, which means you are a person" and entered a plea of not guilty on her behalf.
Her trial is set for April 28. [Otago Daily News, 2/4/2021]
• In the wee hours of Jan. 26, police in Bellevue, Washington, spotted a car running a red light, so they ran the tag and discovered the car was reported stolen.
The driver failed to yield when officers attempted a traffic stop, KOMO-TV reported, but a mechanical problem prevented the vehicle from exceeding 25 mph.
The driver also observed all traffic laws as the pursuit continued for about a mile and a half until the vehicle burst into flames and became fully engulfed.
The suspect male driver fled into a nearby nature park and escaped; a female passenger was detained by police and taken into custody. [KOMO-TV, 2/2/2021]