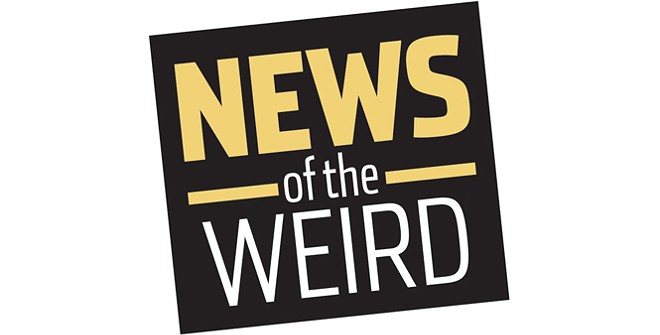 • Residents of Settecani, a small village in Italy, were startled on March 4 when their kitchen and bathroom taps began dispensing red wine rather than water, United Press International reported.
Locals quickly identified the wine as Lambrusco Grasparossa, which is produced at a nearby winery, and officials there found a leak that sent wine from a silo into water pipes.
Some quick-thinking residents said they bottled as much of the tap wine as they could before the problem was resolved. [United Press International, 3/5/2020]
• Firefighters were called to a farm near Bramham, Leeds, in England on March 7 to put out a fire in a large pigpen.
At this particular farm, the pigs wear pedometers to prove that they're free-range, Fox News reported, but one of those gadgets was the probable cause of the blaze, firefighters said.
They theorize that one of the pigs ate one of the pedometers, then passed it in its excrement, sparking a fire in the pen's hay.
The culprit was the copper in the battery reacting with the pig poo.
No pigs were hurt in the fire; let's hope they're getting all their steps in as usual. [Fox News, 3/9/2020]